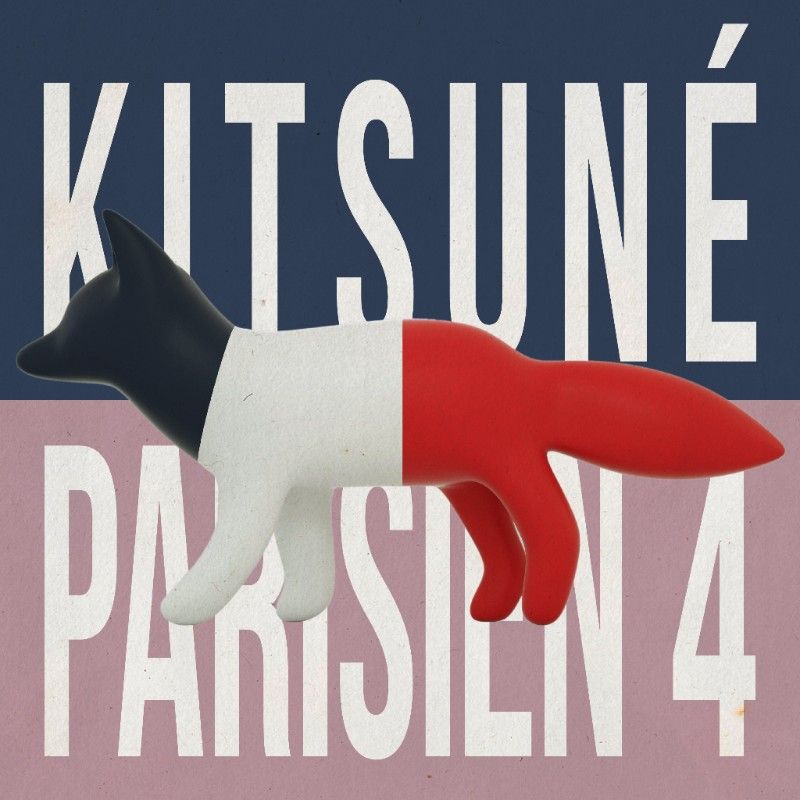 Kitsuné - Parisien 4
After the successful launch of its unique curation project Kitsuné Hot Stream in October 2015, the tastemaker label puts the spotlight back on the French scene with the return of its compilation Parisien.

Following in the footsteps of the storied Kitsuné Maison Compilation 18, the new Parisien opus showcases the best new Electronic music à la française along with a rigorous selection of chill Hip Hop and future R&B, that you can hear more and more on Parisian Label Kitsuné. Here is for you, the French Touch in all its glory!

While Kitsuné is perpetually dedicated to presenting the best new artists from all around the world, theParisien compilation here focuses on the fresh talents hailing from France. From artists discovered on Kitsuné Hot Stream, those who made the city of lights dance at the Kitsuné Afterworks, or those already catching attention in Paris (or the rest of France as it goes), make sure to remember their names because this is simply the best new tracks from the Francophone scene!

The Tokyo-meets-Paris brand shows once again its avant-garde prominence to make music and fashion meet with its Maison Kitsuné "Parisien" collection. The iconic fox puts on its blue-white-red coat and offers chic and laid-back clothing, shoes and accessories for the everyday, with an effortless French touch. The collection can now be found in its own "Parisien" store created for the occasion in Kitsuné's boutiques in Paris, Tokyo, Hong Kong and New York.

What if the trip does not end here? Providing exceptional experiences all around the globe, the fox will also be traveling to Asia for his legendary Parisien Tour starting on May 10th. From Taipei to Shanghai, passing by Seoul, Hong Kong and more, each date will kick-off with an in-store cocktail hosted by a selected retailer to celebrate the launch of the Maison Kitsuné « Parisien » collection, followed by a Kitsuné Club Night, famed for its vibrant and entertaining atmosphere.

Perfect soundtrack for this unique hybrid experience, Kitsuné Parisien 4 will help you discover the current most promising artists from France, including Møme, Gracy Hopkins or Zimmer.
Tracklisting
1. MonteRosso — Huacachina
2. Molikasi — Danse de l'hiver
3. Napkey – At Least
4. My Dear – A Day With You
5. Pacific Shore — Sisterhood
6. Møme — It's Okay (feat. LissA)
7. Matveï — Home
8. Wealstarr — Basquiat
9. Seth XVI — Give it All
10. Zimmer — Fire
11. Boubou — Day After Day
12. Gracy Hopkins – Nyctophobia: Quiproquo / Xenophobia: Un Parigot
13. Astre — Romance (feat. Amela)
14. Lewis OfMan — Yo Bene
15. Manast LL' — Link Up (feat. Kamo & Anna)
16. FRAUDS — Come Slowly