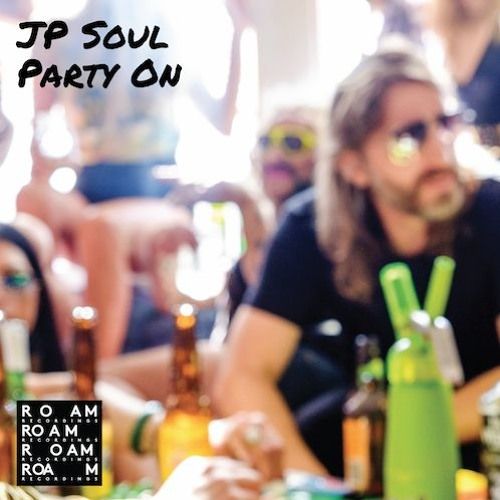 JP Soul - Party On
San Francisco's JP Soul has unleashed no less than eight releases in the past two years – including collaborations with Anthony Mansfield and Space Coast – on his Roam Recordings imprint.
The perfect and somewhat unexpected way to cap this prolific streak is to issue a nine track album filled with moody late night stompers. Party On is JP Soul's debut long-player, and it feels like a magus producer at the height of his powers, armed to dazzle dance floors with sonic sorcery. Representing the bay area's fertile underground scene, the album is gritty, forward-thinking, and psychedelic, and filled with enough groovy vibes to warrant its declarative title.
Highlights include the modest yet heavy rhythm of "Push n Pull", "Mind Control"'s dirty acid stylings, the slow chug of "Time Is Not Wasted", and the appropriately wobbly funk of "Go Home Song (You're Drunk)". The title track also impresses as a funky synth destroyer providing a theme song for the after party. Party On is chock-full of attitude and ready to ignite a variety of nightclub destinations.
Label and Artist Links:
www.roamrecordings.com
www.facebook.com/jpsoulmusic