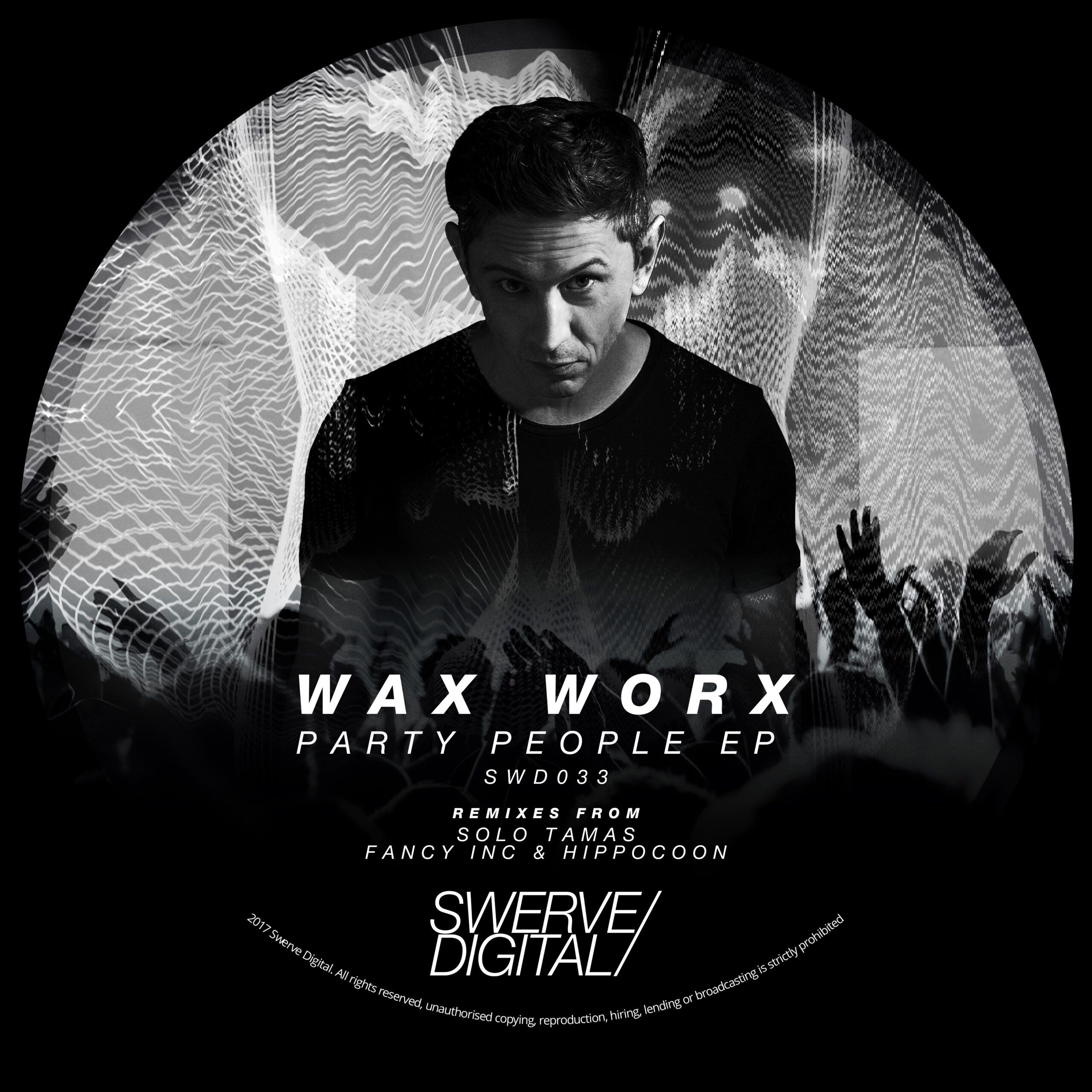 Wax Worx - Party People EP
After his huge remix of Human Resource 'Dominator' on Armada Subjekt and EP on Erase Records, Wax Worx continues his productive streak with a 4-track release on Swerve Digital. The release consists of two inquisitive original tracks and two remixes from Solo Tamas and Fancy Inc & Hippocoon.
Party People is as the song is entitled, the perfect song for party people, with its tribal-infused percussive beats and booming, grooving and deep bassline. With its classic catchy vocal hooks, robotic voices chanting the track name, and clever loops and effects automated into the vocal, the intensity and vibe is prominent throughout and the energy consistently flows with upmost perfection.
Of the two original tracks, Schemin' contains even more classic vocal samples, with more focus on the swinging low, bumpin' and jumpin' bassline. The prominent percussion pattern throughout the track enhances the swing and rhythm of this funky number. If you want an exhilarating breakdown delivering a consistent heightening build and euphoric intensity followed by a chilling vocal sample saying "stop scheming"', this is the one for you.
Making his debut and his entrance into the world of the music industry, Solo Tamas comes in with a mighty remix of Party People. The deep plucky nature of the bassline drives the track in an almost dark, pumpy forward motion, coupled with spectacular sound field of unique effects and sharp synthesis exploring the stereo field in a well-executed manner. Coming out of the oscillated breakdown, you get an electrified re-entry into the raw nature of the remix.
Finally, we end on a special remix from two of Spain's hottest duos, Fancy Inc and Hippocoon in an exhilarating and beautiful remix of Party People. The remix they have brought to us consists of a massive, well-mixed bassline filling a huge frequency range, clever arpeggiated synth lines, sharp cuts and chops of the lead vocal, a phat punchy kick and a huge amount of energy.