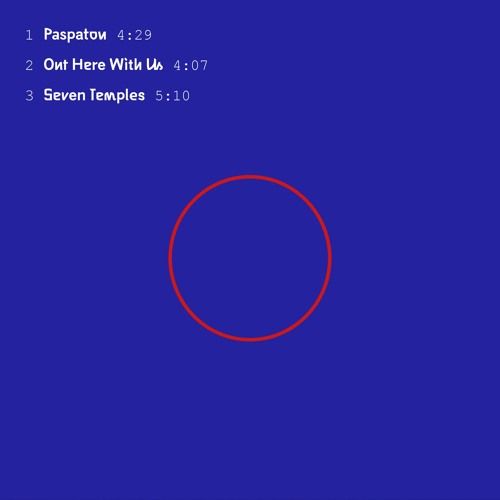 Parra for Cuva - Paspatou Part 1
PARRA FOR CUVA is the alias for young German musician Nicolas Demuth; a wildly talented and widely respected platinum selling artist from Cologne, who has today announced his third full length album 'Paspatou'; due for release on 22nd November. It follows previous albums 'Majouré' (2015), 'Darwîś' (2016) and the EP 'Mood In C' (2017), which have collectively racked up over 40 million plays on YouTube and 25 million streams on Soundcloud.
Parra For Cuva took an early interest in the piano styles first of Debussy, and later of jazz. Demuth moved to Berlin to study Audio Design and has risen to prominence with his releases since. His remix of Chris Isaak's 'Wicked Games' (feat singer Anna Naklab) was released by Spinnin' Deep and reached #1 in the UK Dance and #6 in the UK Singles charts. Parra For Cuva has received support from BBC Radio 6's Lauren Laverne, Thump, XLR8R, The Line of Best Fit, Clash, Wonderland and The Skinny amongst others. Drawing influences from electronic outfits such as Bonobo, Tycho and Four Tet, Parra For Cuva's approach towards composition draws heavily on the use of live (often exotic) instrumentation and thick layering of effects.
Alongside today's announcement, he has also shared the LP's dreamy, melancholic title track, which premiered via Magnetic Magazine. The song ventures into a more pop leaning territory than Demuth's earlier releases, but it's his artistry and individuality that continues to set him apart in an oversaturated electronic music scene. His slow, structured and melody-laden electronica connects the listener's heart and soul with their body and brain to create an all-incompassing musical soundscape.
With his new and wonderfully sonorous third album, Parra For Cuva celebrates the paradox between the boundlessness of creativity and the cohesion of rhythms and beats. There are features from Berlin-based Neo Soul singer May, who is known for her collaborations with LA beatmaker Robot Koch, as well as a track with experimental/ambient musician and sound designer Manu. The title of the record is a nod to the adventurous butler of Jule Verne's "Around The World In 80 Days".
Stay tuned for more news to follow.