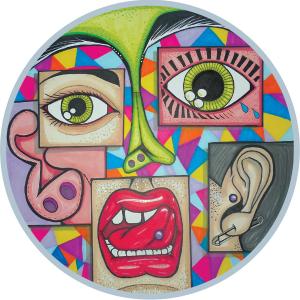 Patrick Topping – Boxed Off EP
Hot on the heels of his smash hit 'Get Beasty' EP released in February this year, Hot Creations favourite Patrick Topping is back with another standout release in the running to be his most successful yet! The 'Boxed Off' EP features three dance floor bombs, just as we've come to expect from talented youngster, all with that signature Patrick Topping sound yet each completely unique. This release is a concoction of killer bass lines, infectious vocals, perfect builds and drops with melodic synths and random FX throughout to constantly keep the senses stimulated on the dance floor..
BACKGROUND
Patrick Topping impressed us all with his debut EP 'Walk On', which made it to no.5 in the Beatport Deep House chart, with his tracks being championed by Pete Tong on his legendary BBC Radio 1 show. His next EP 'Any Amounts' was one of the biggest releases of the year for Hot Creations with all tracks making it in the top 10 in the Tech House charts and staying there for weeks.
More recently his 'Get Beasty' EP was released, receiving masses of support including regular plays on Radio 1 from the likes of Annie Mac and Pete Tong who crowned him as a 'Future Star' on his show. Title track 'Get Beasty' has also been holding the number 1 spot in the Beatport Tech House chart for 3 weeks! Making it Patrick's most successful release to date.
At 24 years old, Patrick first built a DJ career around playing at his own popular club night in Newcastle (Motion), where he booked and played alongside some of the biggest names in the business. Last year he made his Ibiza debut, at no less than DC10 for Paradise in July and continues to make his name heard on the international stage with plenty of gigs lined up.
In popular demand, 2014 looks set to be a huge year for Patrick. Alongside releases on his home label Hot Creations he has a track coming out on the Defected Miami CD and remixes on the way for Circus Recordings and Resonance Records.