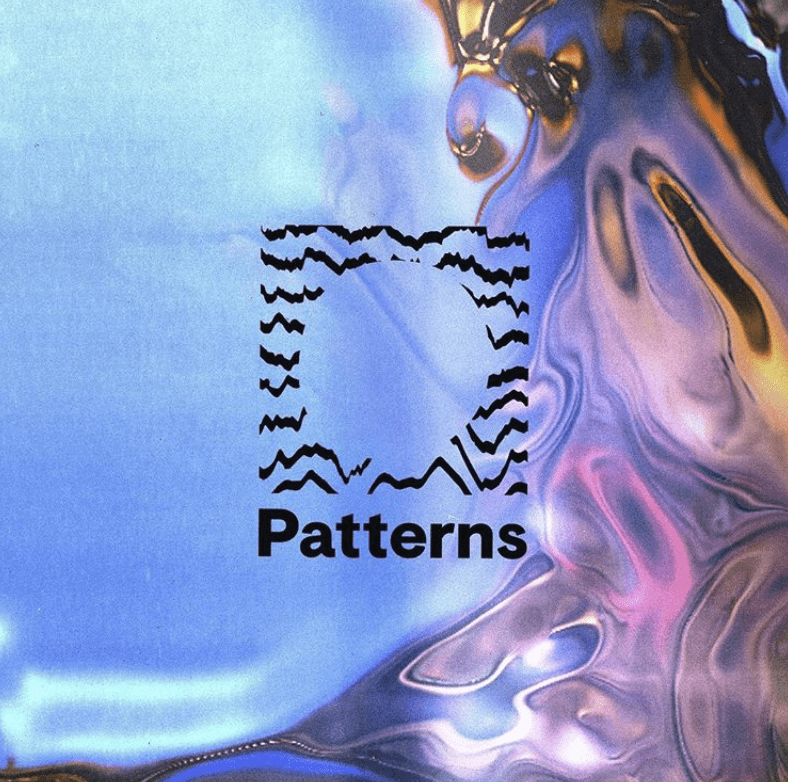 Patterns 2020 season announced.
PATTERNS NEWS : 
DMX Krew (Live), Skee Mask, Logic1000, Mall Grab, Overmono (Live), Soundbwoy Killah, KETTAMA, K-Lone, re:ni, Jayda G, Om Unit, Shanti Celeste, Jossy Mitsu + more to open Patterns 2020 season
FOLLOW PATTERNS : insta || facebook || twitter || website
After a solid gold year that saw the likes Ryan Elliott, Or:la, Batu, Hunee, L U C Y, Tirzah, These New Puritans, Horse Meat Disco, Willow and more head to Brighton to play in the cities premier basement spot, Patterns  announce the first set of names set to open the 2020 season. From January until March; Patterns will welcome top drawer talent including DMX Krew (Live), Skee Mask, Pangaea, Pearson Sound, Mall Grab, K-Lone, Jayda-G, Shanti Celeste, Horse Meat Disco, Jossy Mitsu, plus its beloved residents who soundtrack the club week in, week out. Also returning are staple club nights; darker bass and weighty rhythms from Foundations and FOCAL, where residents invite artists who inspire them to play alongside them. Tickets and more info for shows here.
NYE at Patterns is always a serious affair, and there's a major bill in place with Joy Orbison, Eclair Fifi, Parry, Mehtola, momo and the extended fam starting 2020 in the best way possible. This time, Patterns pay tribute to the building's past as the Overlook Hotel in the early 1900s, with parts of the venue receiving a decadent makeover inspired by the hotel's Gold Room Bar. Time for a last dance before the resolutions kick in, tickets here.
Patterns' starts the decade with one of its favourite raves, Foundations on the 3rd, with a free liquid party. They return on the 10th January, with Higgo on UKG selections all night long, then Saturday sees respected DMX Krew slay the basement with his renowned live set, expect raw, angular, high-energy electro. The week after, there's big bass from Sam Binga and the return of HAAi, the DJ who has earned her stripes as one of the UK's most loved selectors in recent years. Accidental Meetings team up with Foundations on the 24th, with K-Lone and Jossy Mitsu hitting the South coast; plus Hessle Audio co-founder Pangaea and upstart re:ni venture through gritty techno and left-leaning club sounds on the 25th. Rounding off is Kurrupt FM's finest, Steve Stamp; expect a garage spesh from Brentford's finest export.
On the agenda for February there's plenty of fun to be had. Starting off, Patterns welcome Steel City Dance Discs founder and all-round boss Mall Grab joining on the first weekend of the month along with Logic1000. Also locked in are Overmono on the 8th; after a huge year working with XL Recordings and their latest 'Bromley' release with Joy O, they'll bring their rated live show to the basement. There's the first FOCAL party of 2020, with resident Mehtola inviting Shanti Celeste, fresh from the release of her well-received debut album, Tangerine. Pearson Sound brings his revered, eclectic selection of jungle, techno and dubstep to the basement along with Danielle, a new face in the game killing it with a regular NTS slot and acclaim from the scene. This is a strong month for Foundations, with Bredren headlining on the 21st, Dr Banana & Soundbwoy Killah on the 28th, plus a free carnival party along with Tropicalé. Plus, there's more to be announced, keep your eyes on Patterns socials to learn more.
March is another belting month with another high-end set of names set to grace the booth. Expect disco laced house, uplifting jams and soul-searching grooves from the wonderful Jayda G on the 7th, making a much-anticipated return to the club. The next weekend is a doubleheader with Afriquoi returning for a DJ set on the Friday, and the second edition of FOCAL on Saturday. Here, resident Charles Green asks Skee Mask to share the 1's and 2's; expect a journey with jungle rollers, heady techno, bass and all between. Om Unit joins later in the month as part of Foundations, plus there's Horse Meat Disco and KETTAMA to follow in March's proceedings.
On top of the usual club madness, there's a wide range of live names presenting intimate shows, including raw rock quartet VANT, jazz connoisseur Joe Armon-Jones, UK hip hop OG Jehst, plus Rosie Lowe, Winston Surfshirt and plenty more. Cherished names from the worlds of rock, pop, jazz, hip-hop and more will be part of the Q1 shows, learn more here. Patterns has grown to become a home for new music, art and culture in Brighton and beyond. The downstairs basement space is a perfect gig spot and club venue, and the upstairs is a chilled hangout where guests can relax inside or on the beach-facing terrace. Patterns is the perfect spot to immerse yourself in the local Brighton lifestyle, a venue much loved by its creative locals as well as visitors to the city.
03.01 Foundations Free Liquid Party
04.01 5 Hours In A Disco: Tech Support (All Night Long)
10.01 Foundations x 23 Degrees: Free UKG Party With Higgo
11.01 Patterns with DMX Krew (Live)
17.01 Foundations x Tropicalé: Sam Binga & Fonzo
18.01 Patterns with HAAi (All Night Long)
24.01 Foundations x Accidental Meetings: K-Lone & Jossy Mitsu
25.01 Patterns invites Materials with Pangaea & re:ni
31.01 Foundations x 23 Degrees: Steve Stamp (DJ Steves – Kurupt FM)
01.02 Patterns with Mall Grab & Logic1000
07.02 Foundations x Tropicale: Free Carnival Party
08.02 Patterns with Overmono (Live)
21.02 Foundations x Biz-E: Bredren
22.02 FOCAL: Shanti Celeste & Mehtola
28.02 Foundations x 23 Degrees: Dr Banana & Soundbwoy Killah
29.02 Patterns invites Materials with Pearson Sound & Danielle
07.03 Patterns with Jayda G
13.03 Foundations x Tropicale: Afriquoi (DJ Set)
14.03 FOCAL: Skee Mask & Charles Green
20.03 Foundations x Front Left: Om Unit
21.03 Patterns with Horse Meat Disco
28.03 Patterns with KETTAMA
++++ more TBA