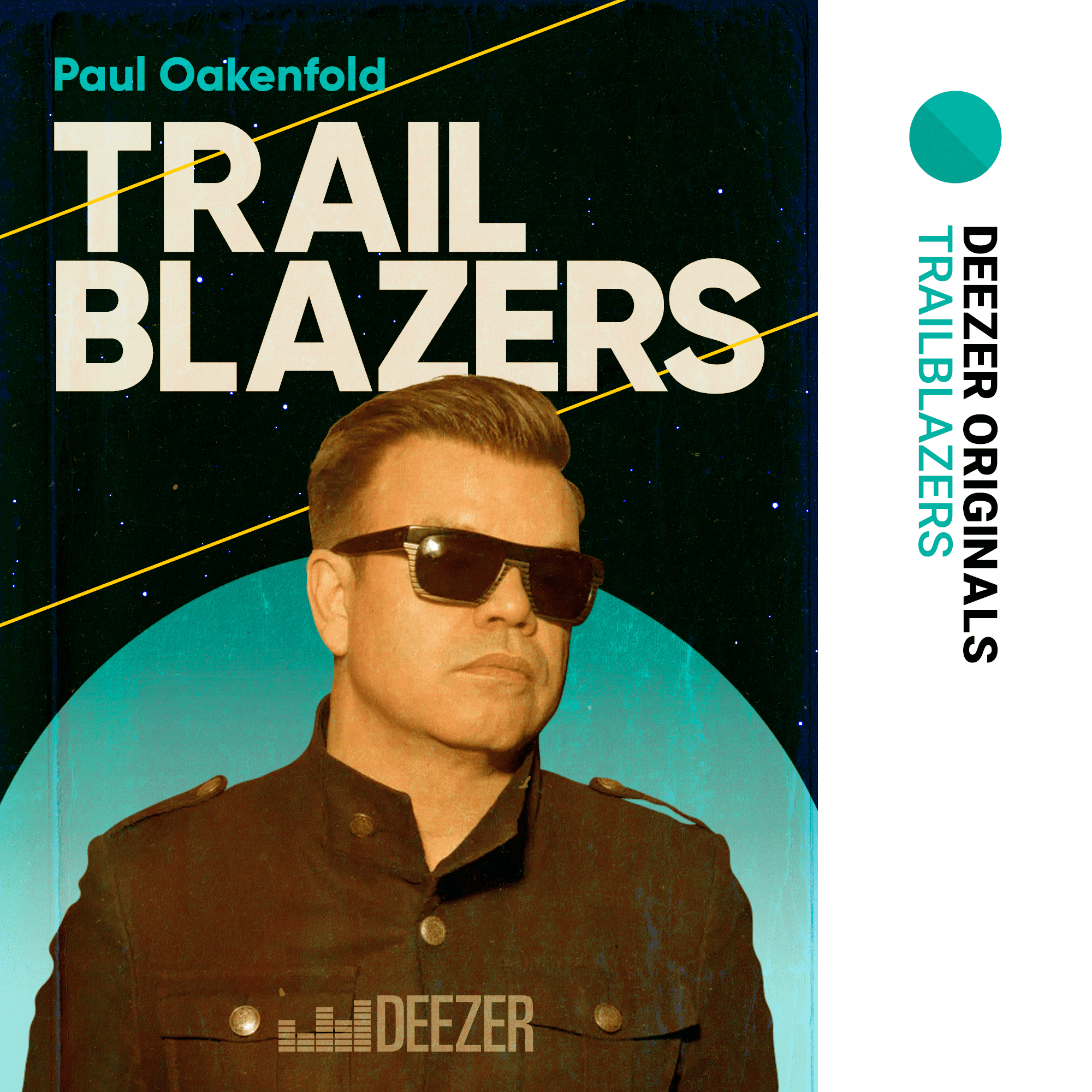 Paul Oakenfold is first guest on electronic music podcast 'Trailblazers' Season Two
Deezer, the global music streaming service, is releasing Season Two of its Originals podcast TRAILBLAZERS. The series honours famous artists, DJs and creators who inspired and established a unique genre by transforming electronic music from underground subculture to a multi-million pound industry. In its first series, the podcast hit the top 2 Apple Podcast Music chart in the UK.
Eddy Temple-Morris and Nick Halkes, who created the format, return as hosts for the TRAILBLAZERS podcast, with special guests sharing their unique stories on legendary moments that shaped electronic music. Featured guests for season two include:
● Paul Oakenfold
● David Rodigan
● Stephen Mallinder (Cabaret Voltaire)
● Paul Van Dyk
● Tom Middleton
In the first episode Nick and Eddy welcome groundbreaking English record producer and trance DJ, Paul Oakenfold, to discuss extraordinary locations to DJ, music production and even mullets! The show was also recorded as secret preparations were underway for Paul's recent DJ set at Stonehenge.
Both presenters are widely respected electronic music tastemakers themselves, with Nick Halkes being the founder of record labels XL Recordings and Positiva before becoming a successful artist manager for The Prodigy, DJ Fresh and Stanton Warriors. He also enjoyed a summer playing at festivals such as Bestival, Blue Dot and Festival Number 6 with his 'Reach Up' brand. As a DJ, record producer and radio presenter (now with Virgin Radio), Eddy Temple-Morris gave the first ever airplay to acts including Kasabian, Simian Mobile Disco and Justice. The music that Eddy co-produced with Losers has been widely synched in shows as prestigious as Game of Thrones, CSI and The Walking Dead. Eddy is also a vigorous mental health advocate and chair of the music board of mental health charity C.a.l.m.
Chris Baughen, Global VP of Content & Formats at Deezer said: "We think it's incredibly important to give electronic music the limelight it truly deserves, especially as our users demonstrated their passion by streaming dance & electronic tracks 14% more during the series. As the first season of TRAILBLAZERS was such a success, this season we are looking to get even more up close and personal with the greatest electronic pioneers of all time."
Eddy Temple-Morris, co-host on the TRAILBLAZERS podcast, said: "This is a genuine legacy project for future generations to hear and feel the stories behind the birth and propagation of electronic music around the world and I'm so happy to continue the journey with Nick via Deezer. Series one was so good I honestly didn't think we could match it, but my gosh I think we've done the impossible and surpassed it. Certainly felt that way after David Rodigan and Tom Middleton shared their lives with us!"
Nick Halkes, joint presenter, said: "What a privilege it is to sit down, talk and listen to music with people who have brought joy to so many. There are yet more incredible stories in series two and it's becoming more interesting by the show as recent guests cite the influence of previous guests."
Deezer users will be able to access the first TRAILBLAZERS Season Two episode here, with future episodes released weekly on the Electronic channel here.