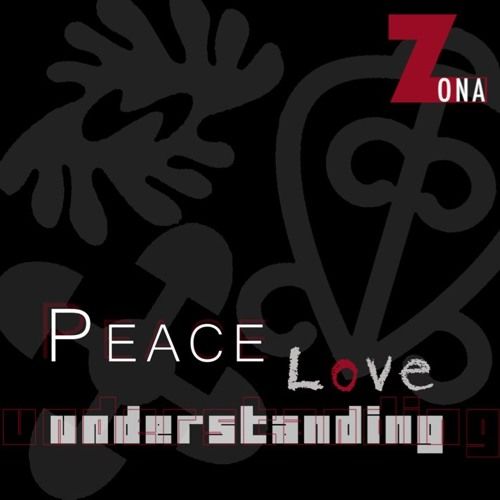 Zona - Peace Love & Understanding
Peace, Love and Understanding is the debut album from the production duo of Dimitri Craven and Jerry Andrews, collectively known as Zona. This eclectic combo, based in Los Angeles, pushes a 'live' deep house style and has had previous acclaimed releases on Good For You Records, Kapa, and House Tribe Records. Zona focuses on the soulful and inspirational facets of house music, collaborating with a number of talented vocalists and players to realize their finely textured sound. 70×7 Records is the pair's own label which plays host to Peace Love & Understanding and its moving twelve tracks.
Zona's album is an ambitious undertaking, as the pair worked on its production on-and-off for seven years. Each song features a vocalist ideally suited to the individual vibe, including Angela McGary, Valerie Moise, and Wade C.Long, among others. Another of the album's highlights is its integration of live instrumentation with the house music beats … the Zona members have a history of playing in live bands and sought to incorporate this feel in their music. The result is a soulful and often inspirational collection of songs, including the Rhodes chord-led "I Am Beautiful", the driving "Slave to the Rhythm", and the warm, positive energy of the album's title track. Peace Love & Understanding will give the dance floor lots to feel good about.
** Positive responders will be sent a link to download the full 12 track album.
Label and Artist Links:
zonavibes.com
facebook.com/ZonaVibes