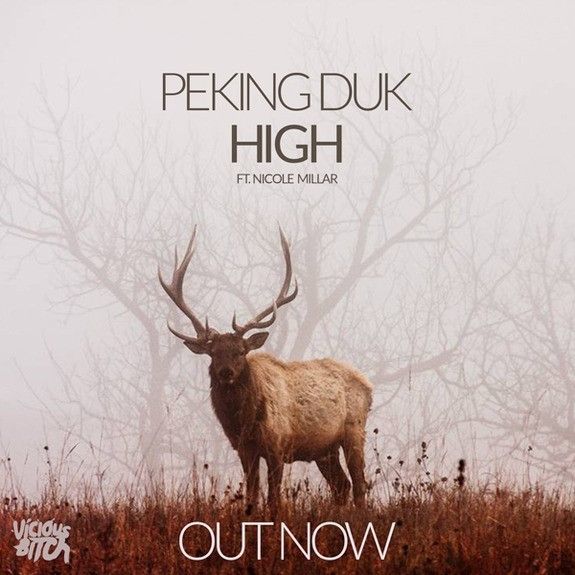 PEKING DUK – HIGH
Fresh off the back of The Big Day Out tour, Australian DJ & production duo Peking Duk return to the fore with their first release of 2014, the impeccable 'High'. Premiered to rapturous response on Triple J last week, hype for the track has reached fever pitch and today it finally sees its global release via Vicious Bitch.
Marking a slight departure from the slew of high-octane hits we have come to expect from the Aussie duo, their latest offering harks back to earlier material, most notably their hugely successful bootleg of Passion Pit's 'Take A Walk'. With 'High' Peking Duk demonstrate their production prowess as they seamlessly cross genres whilst still preserving the unique flavour they have rapidly become famous for. A downtempo electronic masterpiece, Adam and Reuben layer Nicole Millar's highly emotive vocals against a hypnotic background of rolling beats and organic sounds to ensure listeners will have this set on repeat for months to come.
Proving that they are just as at home storming the charts ¬ the pair saw three of their tracks feature in the Top 25 of ARIA'S Top 50 Club Tracks 2013 – as behind the decks whipping crowds across Australia into a frenzy, it's only a matter of time before Peking Duk set their sights on world domination. Continuing to pack in the tour dates back home, the pair are also gearing up for a trip stateside as they have just been invited to play the world renowned SXSW Festival, Texas with more US dates set to follow in the coming weeks.