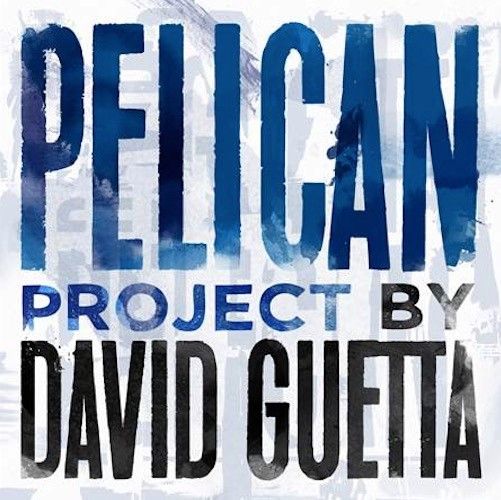 David Guetta - Pelican Project
To tie into the recent release of brand new album edition 'Listen Again', David Guetta has announced the launch of new, club-focused release series, 'Pelican Project'.
The first track in the series will be 'Pelican', which featured on 'Listen Again' as one of eight exclusive bonus tracks. The track itself is defined by a powerful, dance-floor groove that sees David take his sound firmly back to the underground. Made for his hardcore fans, David first revealed he was behind 'Pelican' at this year's Amsterdam Music Festival.
Buy 'Pelican here': smarturl.it/DGuettaListenAgain
About 'Listen Again'
Following the enormous global success of his sixth studio album 'Listen', brand new album edition 'Listen Again' features eight bonus tracks and continuous album mix, 'Listenin'. It celebrates the worldwide impact of 'Listen' – an album that topped the iTunes Album Charts in 75 countries and scored four, massive international chart hits – and looks to the future in the form of incredible new single 'Bang My Head' ft. Sia & Fetty Wap. Also included is brand new, previously unheard David Guetta Material – 'Pelican' & 'The Death Of EDM' with Showtek – and massive club tracks 'Bad', 'Shot Me Down' and 'Blast Off', as well as a special GLOWINTHEDARK remix of 'Bang My Head'.
David Guetta – Live Dates
18/12/15 – Palais Omnisports de Bercy, Paris (FRA)
19/12/15 – Palais Omnisports de Bercy, Paris (FRA)
08/01/16 – Maori Beach Club, Atlantida (BRA)
09/01/16 – Green Valley, Camboriu (BRA)
10/01/16 – Arena Pedreira, Guarapari (BRA)
15/01/16 – Pavilhao Anhembi, Sao Paolo (BRA)
16/01/16 – Rio Centro, Rio de Janeiro (BRA)
27/01/16 – Palais Omnisports de Bercy, Paris (FRA)
28/01/16 – Halle Tony Garnier, Lyon (FRA)
29/01/16 – Zenith, Strasbourg (FRA)
31/01/16 – Schleyer Halle, Stuttgart (GER)