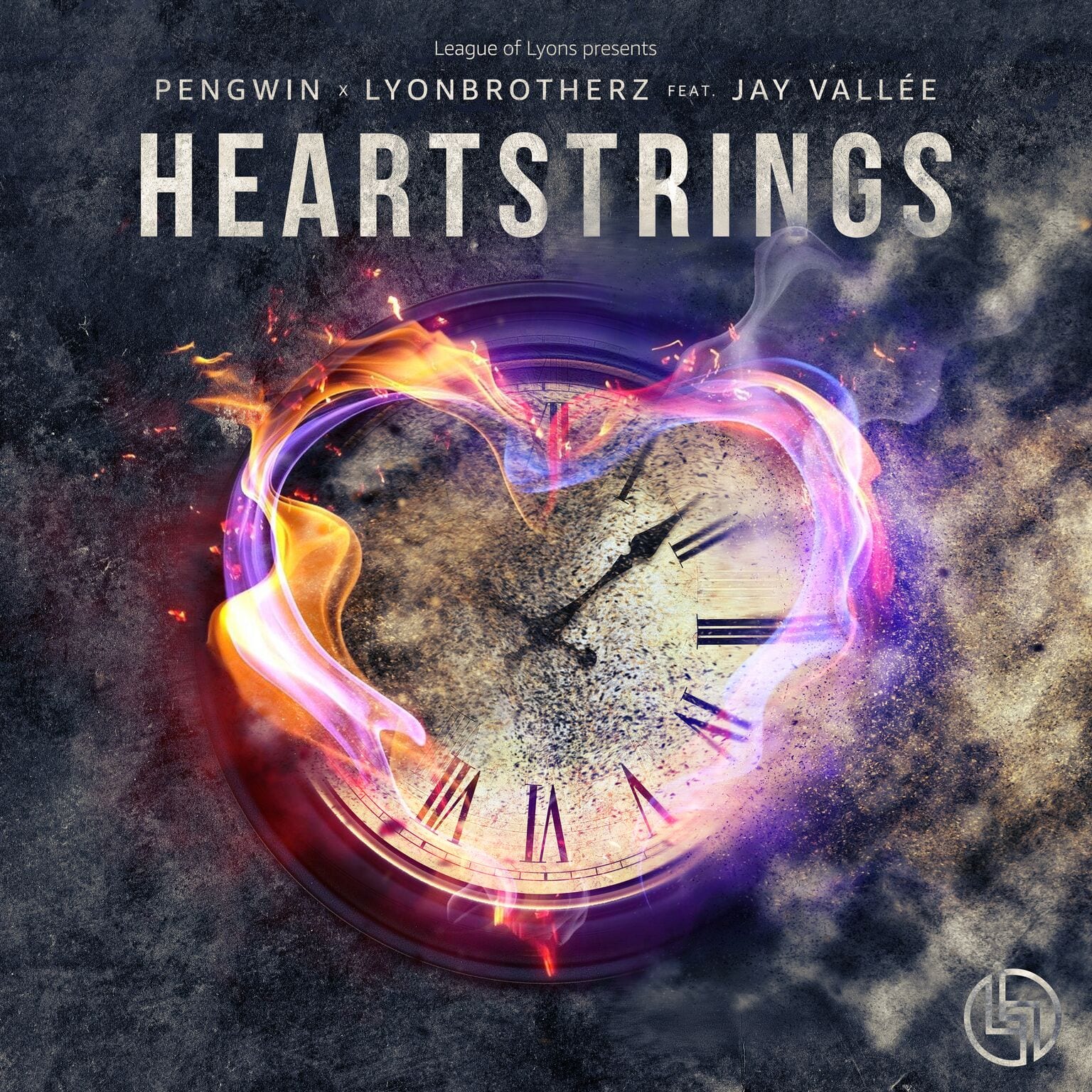 Pengwin x Lyonbrotherz feat. Jay Vallée – Heartstrings
The Lyonbrotherz are going back to their roots with their latest release 'Heartstrings'. The brothers have teamed up with Atlanta DJ and Producer Pengwin to create an EDM track with heavy influences from R&B and Hip Hop and featuring the incredible voice of German vocalist Jay Vallée.
'Heartstrings' begins with melodic acoustic guitars and a stunning vocal that portrays the emotional lyrics perfectly before swelling synths fill the background and the rest of the production kicks in. The stripped back R&B styled verses really enhances the impact of the chorus and emphasises the complex percussive elements and bright melodies.
After moving to the USA from the Dominican Republic, Pengwin fell in love with Electro and Progressive House and began building his career, since then he has had amazing success with EP releases and has played major events such as BlackOut Music Festival, Summerfest and TomorrowWorld. Jay Vallée is a singer/songwriter who has become a staple in the EDM scene with her powerful vocals and deep lyrics. She has featured on a ton of releases and has performed at gigs such as Prisma Dortmund, World Club Dome and Big City Beats. Two perfect artists who's style blend effortlessly with the unstoppable force that is the Lyonbrotherz.
Cousins by blood and brothers in music, Daniel and Keven pride themselves on their work ethic and enthusiasm as their passion for music has led them to set up their very own label – League of Lyons, where they also help to nurture upcoming talents in both EDM and hip-hop. From producing hip-hop beats as a hobby to an EDM festival changing their careers forever, the duo has become an absolute musical powerhouse.
The musicality in 'Heartstrings' is seriously impressive. Not so much Lyonbrotherz usual style of high-energy dance floor fillers but with a track as good as this, who's complaining?
'Heartstrings' is out now on League Of Lyons.
Listen to 'Heartstrings'
https://soundcloud.com/lyonbrotherz/heartstrings
Purchase 'Heartstrings'
https://music.apple.com/us/album/heartstrings-feat-jay-vall%C3%A9e-single/1463375590
Lyonbrotherz Online
www.soundcloud.com/lyonbrotherz
www.instagram.com/lyonbrotherz
Pengwin Online
Jay Vallée Online
www.instagram.com/iamjayvallee