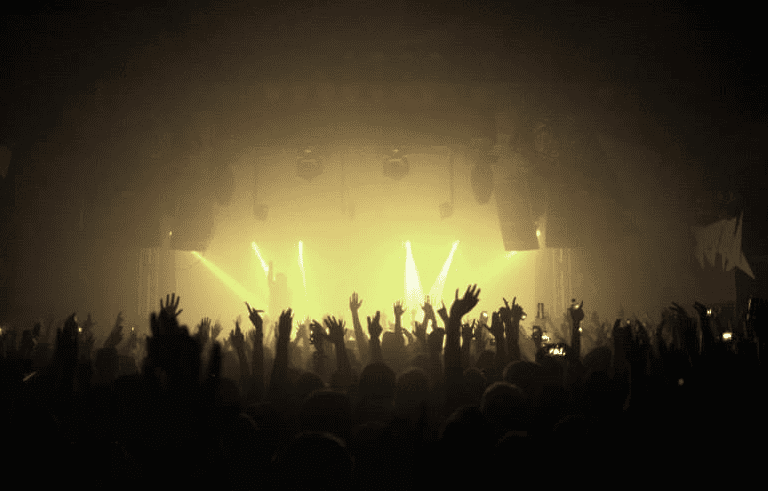 Pete Tong, Roni Size & Goldie To Headline Love Saves The Night After Parties
Bristol's Love Saves The Day has released the details of its legendary after parties, which will take place at Motion and Lakota on May 28th and May 29th. With four epic club nights to choose from, thousands of festival goers will carry on partying until the sun comes up.
On Saturday, May 28th legendary DJ Pete Tong will head up Motion's line-up which also features Theo Kottis, Icarus, Apex Collective and Maribou State.
Roni Size and Dynamite MC – who will headline Love Save The Day's new Arcadia stage on Saturday – will be dispatched to Lakota after the festival wraps up for the evening. They'll be joined by TC ft MC Jakes, Ivy Lab, TS2W, Flava D and Wookie.
On the Sunday of the bank holiday weekend (May 29th), My Nu Leng ft Dread MC, Section Boyz, New York Transit Authority, Sobad, Breakage and Jus Now will crank up the party at Motion.
And over at Lakota, festival headliner Goldie will carry on the party with a jam packed line-up featuring Kahn, OBF Soundsystem, Dubkasm, a full showcase of Unit 137 artists, Ruffneck Ting, Aries and Dazee.
Tickets are pr iced from £11 and are available now from:
http://lovesavestheday.seetickets.com
LOVE SAVES THE DAY AFTER PARTY LINE-UPS:
MOTION SATURDAY FT. APEX & ORIGINS
22:00 – 06:00
Main room – All Gone Pete Tong
Pete Tong
Theo Kottis
Icarus
Apex Collective
Marble Factory – Origins Sound Present Dam Dama
Maribou State b2b Pedestrian
Origins Sound
Tunnel: Greco-Roman
Joe Goddard
Kidnap Kid
Full Nelson
LAKOTA SATURDAY FT. CUBANA
22:00 – 06:00
Main Room
Roni Size w/ Dynamite MC
TC hosted by Jakes
Ivy Lab
TS2W
Coroners Main Room
Flava D
Wookie
Special Guest TBA
Blazey Bodynod
Majora
Moon Club
Fish
Head Of State
Dissident
James Mannion
Out The Box
MOTION SUNDAY FT. THE BLAST
22:00 – 06:00
Main Room
My nu Leng w/ dread mc
Section Boyz (Special Guests)
New York Transit Authority * Barely Legal
Sobad
Sherry S
Marble Factory: The Blast
Guest TBA
Breakage
Amy Becker
Jus Now
Jaydrop
Fireman Sam
TS2W
Koast
The Tunnel: Gully Bristol
Madam X
Hi5ghost & Boofy
Boycott
Point3
Block14
Thadeous b2b Stoddlez
The Cave: Take Off Bristol
LAKOTA SUNDAY FT. HOLD TIGHT & SHAK OUT
22:00 – 05:00
Main Room:
Goldie
Kahn
OBF Soundsystem
Dubkasm
Unit 137 Full Showcase featuring…
AP Grimshaw
Galak Spiritual
Hylu
Jago
Deemas J
Kosher
Sleepy Time Ghost
Ed West & Zico
The Moon Club:
Ruffneck Ting
Aries
Dazee
Jinx
K-Jah
Verdikt
Range & Kable
Room 3:
Sepia
Sasha Steppa
Brockley Hi-Fi
Walker
Shak Out DJs
Hold Tight Collective
LINKS & FURTHER INFO
www.lovesavestheday.org
TICKETS
http://lovesavestheday.seetickets.com