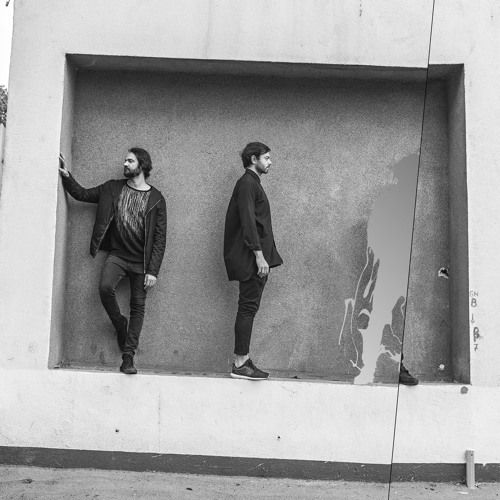 Livio & Roby - Phantom Circle LP
Music is an art, a journey, a personal exploration. It doesn't start when we press play, nor does it stop when we press pause. However, with music being thrust upon us daily, it is near impossible to escape the preconceived notions of how we listen and discover it. We find and an artist we like and we convince ourselves we love their art – we forget to interrogate the melodies, to understand the harmonies, to feel the rhythm and connect with its soul. We learned to forget the value of it, we simply go by what we predict from the musician rather than what we actually hear and feel in the sound.
Cue Romanian duo Livio & Roby. Their conceptual album project 'Phantom Circle' challenges us to defy the constraints of these preconceived notions. They invite us to focus on one thing and one thing only – the music.
The audience is invited to listen to 11 original tracks, each of them co-produced with an anonymous collaborator from their "circle" of friends. And there certainly are some impressive names involved: tINI, Enzo Siragusa, Martin Buttrich, Guti, JulianPerez, Hector, Ryan Crosson, Cesar Merveille, Andrea Oliva & Premiesku. The classic Livio & Roby nuances will prevail, of course, but there will be no clear evidence about the "phantom" collaborator behind each track, apart from the music itself. By keeping the mystery on the identity of each co-producer, the duo is challenging their listeners to bypass the involuntary pre-conception and focus on the essential: listen and feel.
Livio & Roby's emotive and mind-moving grooves have put them not only at the top of their homeland's list of nest producers but also at the forefront of the global electronic scene. The experience developed by the collaborators in this album only echoes the magnitude of Livio & Roby's talent, which boils down to their stamp of ambition and courage, consolidated in this project. Above all, this album accentuates their clear intention to enjoy music for itself and nothing else.