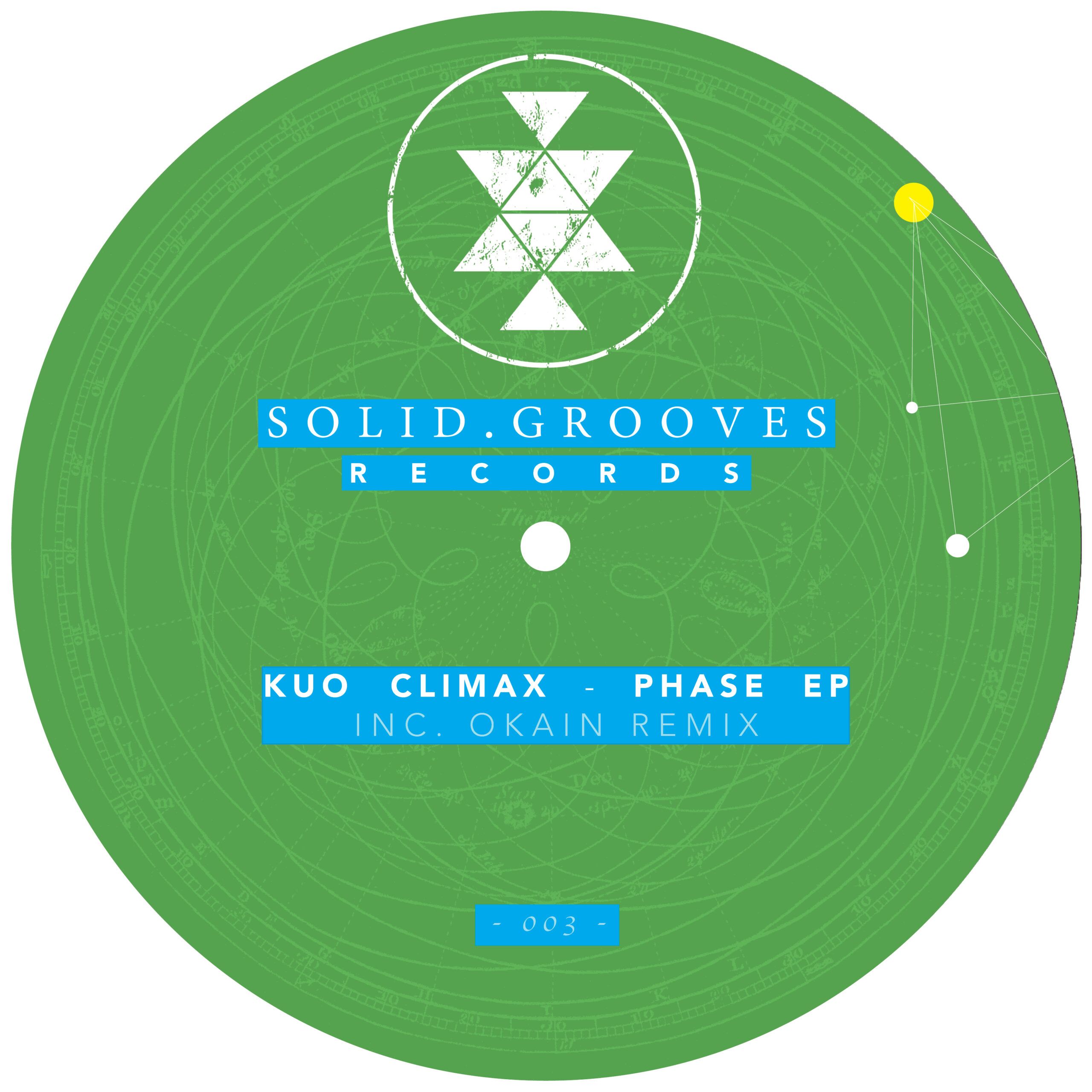 Kuo Climax - Phase EP
Now in full swing, PAWSA & Michael Bibi's Solid Grooves label introduces its third release from Kuo Climax, plus a remix from Okain.
Evolving from one of London's most popular event series into a burgeoning record label earlier this year, Solid Grooves' inaugural releases have come from Spanish producer Wade and label founder PAWSA. Kuo Climax is the next talent to arrive on the roster – a producer born in Malaga who's already released on established imprints such as VIVa, Avotre, Knee Deep In Sound and Innocent Music.
'Badboy' begins with thudding kicks and echoing snares as various idiosyncratic effects come and go. 'Jump' then sees a spike in tempo as shuffling hats and suspenseful drum rolls work together to generate copious energy, before the rhythmic 'Work' delivers a percussive workout with plenty of groove. French producer Okain, known for his releases on Truesoul, Gruuv and Tsuba, then delivers a low-slung rendition of 'Badboy' with a throbbing bassline and cavernous breakdowns.
Kuo Climax 'Phase' EP drops on Solid Grooves Records in 23rd November 2015.
Tracklist:
1. Badboy (Original Mix)
2. Jump (Original Mix)
3. Work (Original Mix)
4. Badboy (Okain Remix)