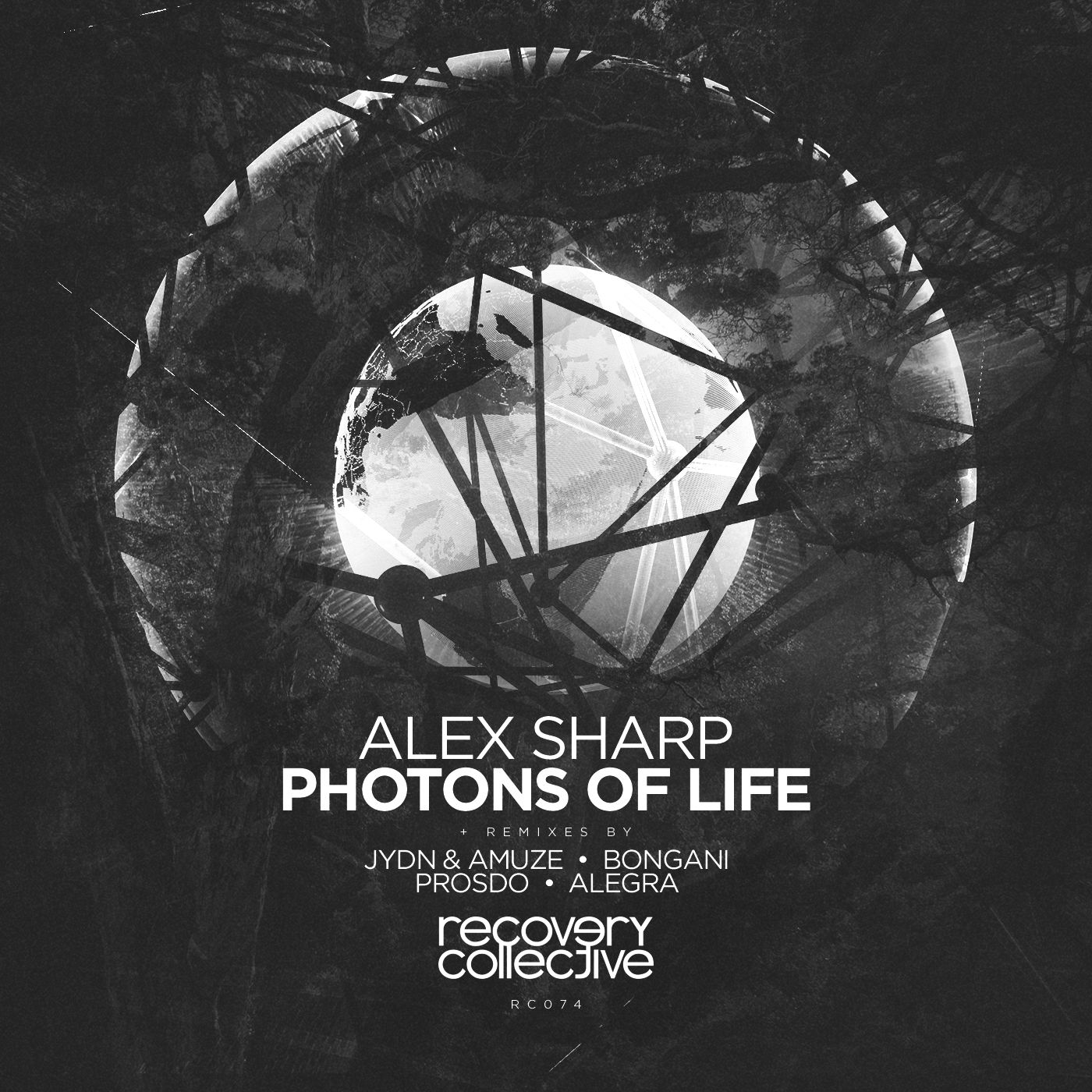 Alex Sharp - Photons Of Life
Enter, Photons Of Life. A collective of particles that have come together to produce the pieces to the puzzle, a combination of those who carry a likeminded energy and travel on a similar frequency.
Introducing our brother from Amsterdam and the land of slick debauchery, Alex Sharp. His original track embarks on a deep and progressive journey lead by the signature arpeggiator and wind of the synth that twists, turns and evolves throughout the composition whilst maintaining the flow and hitting all the feels.
Following up the original our head honchos Jydn & Amuze pick up the pace a with a rather driving and complex remix, rich in energy and punch right from the get go via the chugging baseline – complemented by the broken drum patterns and soaring synth work.
Bongani then takes a more subtle and laid back yet still sticks to his roots with a driving, outdoor & progressive approach, complimenting the original perfectly. His intricate sound design throughout the track and breakdowns evidently show that he is truly stepping up all areas of his production.
A sheer representation of the way these Photons came together is shown through our connection with the moody and melancholic mastermind ALEGRA. Our paths crossed by destiny, ended up in Amsterdam together and haven't turned back since. His remix is everything we expected from him and so much more. His extremely delicate direction along with the attention to detail and way he intertwines the layers of synthesis is something that we feel is not only unmatched but is straight up world class.
Last but not least our brother Prosdo, our most released artist who has been with us from pretty much the very beginning. He is that dialled into his sound at the moment and his absolute thumper of a remix shows how that he's not here to mess around. Straight the point and full of untz, rounding up our release nicely.
www.soundcloud.com/recoverycollective
www.facebook.com/recoverycollective