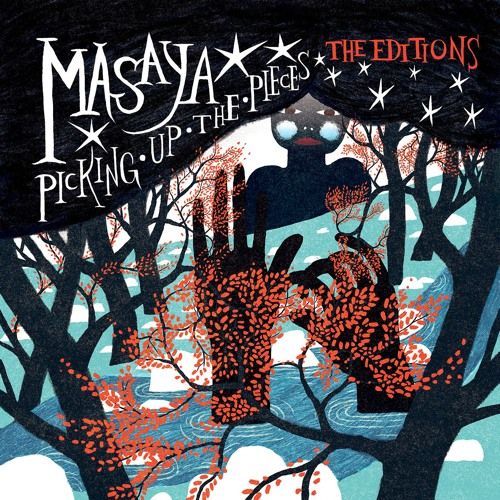 Masaya - Picking Up The Pieces (The Editions)
Masaya's debut album was a well received affair that showcased her rich house style in all its glory. Now the Swiss Chilean has had the whole thing remixed by a great selection of artists for the Chapter 24 label. Serving up the Editions treatment are top artists including Ripperton, Petar Dundov, Patrice Baumel, Johannes Brecht and many more.
Kurt Baggaley is first out of the blocks with his version of Walking Dad and its seven minutes of deep and moody house music with great atmosphere. Searching synths spray across the cosmic grooves and the whole thing is perfectly spacious. Love Over Entropy then serve up a more scintillating and peak time cut that really gets your skin shivering. Ripperton is next and goes for a tough and deriving house version with icy tinkles and corrugated bass.
Elsewhere Nhar is in a cosmic mood as he layers in twinkling keys all over the smooth groove then Neil Flynn's Reduction is a celestial, nervy thing with suspense filled pads and rumbling bass all running through with pained vocal sounds. Croatian techno master Petar Dundov then serves up an ethereal number with chilly chords and graceful grooves.
Elsewhere classical composer Johannes Brecht serves up more magically melodic deep techno vibes and Patrice Baumel, former Trouw resident, goes in hard with his spooky rework of Borderline with its weird vocals. There are many more highlights overall and it makes for a killer release overall.