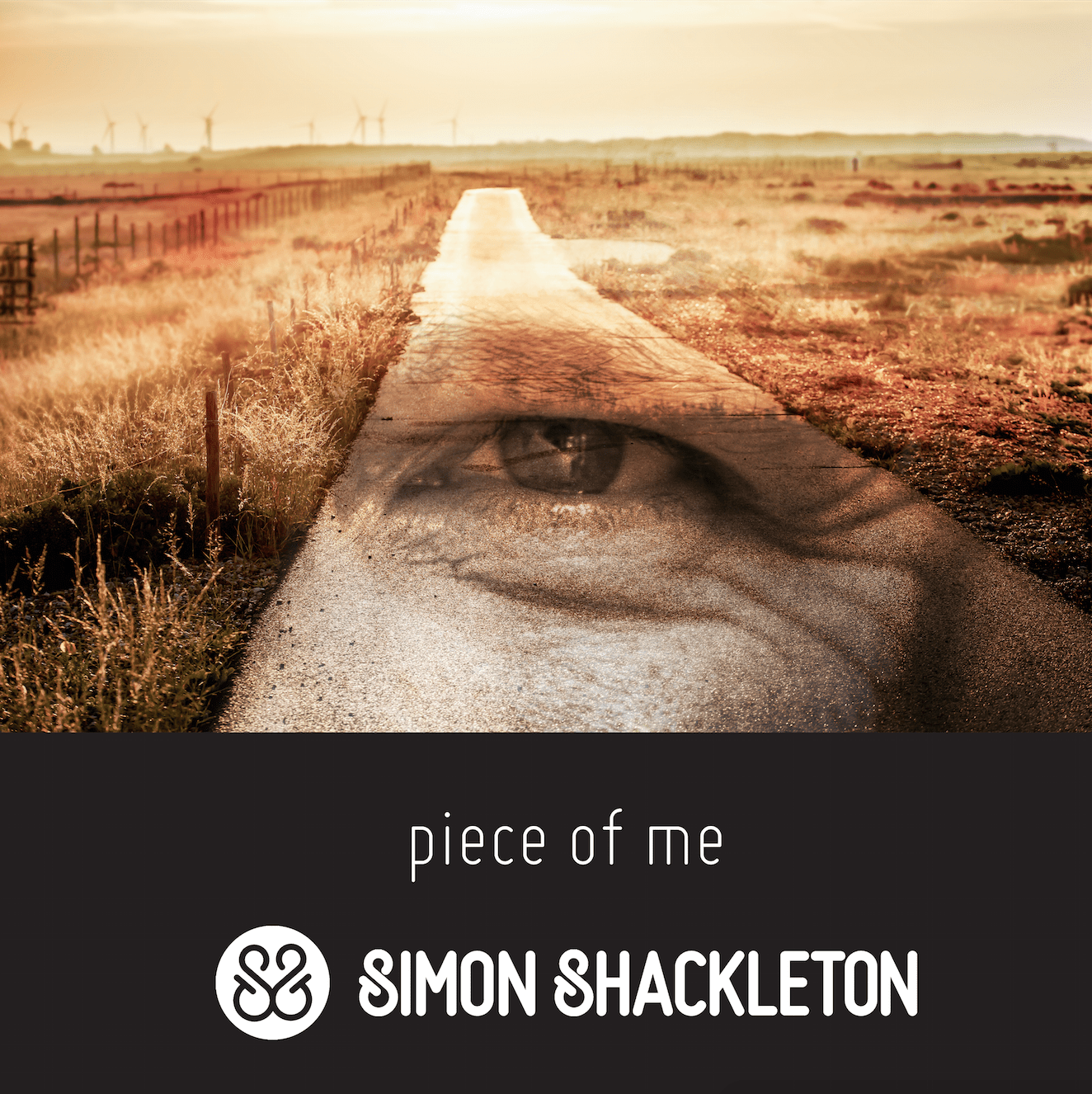 Simon Shackleton - Piece of Me EP
PIECE OF ME is Simon Shackleton's first artist album in over a decade, and is the first full-length release under his own name with his new sound. Previously renowned for his award winning eclectic and bass heavy style as Elite Force, he recently began producing under his given name, taking several steps back from making music specifically for the dancefloor. Simon's latest incarnation is a much more soulful and lyrical venture. Rich and varied, it it ranges from driving Chemical Brothers-esque techno to indie-infused rock-tronica with comparisons that range from Pink Floyd to Underworld. This defiantly independent and unique album is as likely to win over listeners from the indie world as it is from the electronic one.
All the programming, live performance (vocals / guitars), engineering, photographic manipulations and production are Simon's own. The making of this album mirrored massive changes in his personal life creating an emotional connection with the music. PIECE OF ME is a perfect title for a body of work that's exactly that. It's electronic music with heart and soul.
Simon Shackleton has an illustrious history in the music industry dating back 25 years when he left Exeter University with a Masters Degree in classical composition. He has played and recorded in bands such as The Headless Chickens with the likes of Thom Yorke (Radiohead), and got his start as a DJ alongside Felix Buxton (Basement Jaxx) during the early '90s acid house revolution. Since then he's enjoyed a successful career under a number of guises including Elite Force, Lunatic Calm and Zodiac Cartel winning several prestigious awards along the way, most notably for his Revamped Series. His music has been featured in over 40 movies (including the original Matrix), dozens of TV shows and adverts, and a plethora of game soundtracks including Shockwave, which he co-wrote with the likes of multiple Oscar-winner Klaus Badelt (Pirates of the Caribbean).
PIECE OF ME will be released 'unbundled' commencing with the title track on 30th May. One track will be unveiled every week thereafter until the full album, in its entirety, is released in physical format on 8th August. In tandem, there will be a Pledge Music campaign, starting 9th May and culminating with the official full album release, as a means of sharing the journey, passion, and ownership of the Piece of Me project with Simon's highly engaged and supportive fan-base. Pledgers will be entitled to a whole host of exclusives including Simon's own dancefloor friendly remixes, video updates, making of content, and pre-releases of the individual tracks as the campaign unfolds.
Currently, Simon is working on combining his budding photographic career (https:// simonshackleton.smugmug.com/) with his musical one as demonstrated in the official video for "Piece of Me", and across all of the album's artwork. He is also developing a cutting edge live-show that will blend those two facets in a multi-media style, which he will launch towards the end of 2016. His One Series events, a musical journey on a truly epic scale with a 6 to 7-hour DJ set (One DJ, One Room, All Night http://
www.simonshackleton.org/theoneseries/) epitomize his passionate and community orientated spirit, continuing to cultivate a devoted following of participants and creative collaborators all over the world.