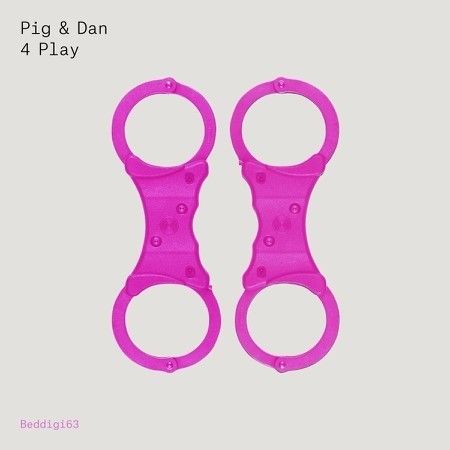 Pig&Dan - Pig&Dan – 4 Play
If you're talking about exciting underground producers, two of the first names out of anyone's hat should always be Igor Tchkotoua and Dan Duncan (aka Pig&Dan), whose distinctive mixture of influences has given them a sound that is both innovative and easily recognizable. Pig&Dan have been flying high over the past months with a series of exceptional releases, so you can be sure that their return to John Digweed's Bedrock label is very special indeed.
The "4Play EP" opens with the fizzing slow-build title track that grooves and ebbs and flows with supreme creative confidence, teasing and toying in typical Pig&Dan style throughout. "Return To Mono", with its deep, deep bass intro, builds some dark, twisted tension with a percussive edge into the equation. Finally, "Sofia" adds more melody from Pig&Dan's broad artistic palette, creating a pulsating, hypnotic gem to round off this EP in style.
If you are familiar with Pig&Dan's work, you'll know they're always looking to push the envelope with genre-bending music and a devotion to creating something special that gets right under the skin. Their "4Play EP" for Bedrock is another perfect example of their collective genius.
It would be hard to find another duo whose creative juices are flowing so freely right now. Make sure you check their recent, supremely diverse, experimentally brilliant album ("Destination Unknown") on Bedrock, showcasing sides of Pig&Dan's musical diversity that you may never have experienced before. Along with their continuing flow of monster releases on their own Elevate label, this special meeting of minds is being cherished and developed to ever-greater heights as the years tick by, leaving the future of music in very safe hands indeed.
Pig&Dan – Upcoming Shows
Sat 23 May – DEMF After-party, The Works, Detroit, United States
Sun 31 May – Cariocas Beach, Athens, Greece
Wed 03 June – Grelle Forelle, Wien, Austria
Sat 06 June – Free Your Mind Festival (day), Arnhem, Netherlands
Sat 06 June – Labyrinth Club (night), Antwerp, Belgium
Fri 12 June – ERA, Cape Town, South Africa
Sat 13 June – TBA, Johannesburg, South Africa
Tues 16 June – Club Upload, Poble Espanyol, Barcelona, Spain
Sat 20 June – Terminal M, Egg, London, UK