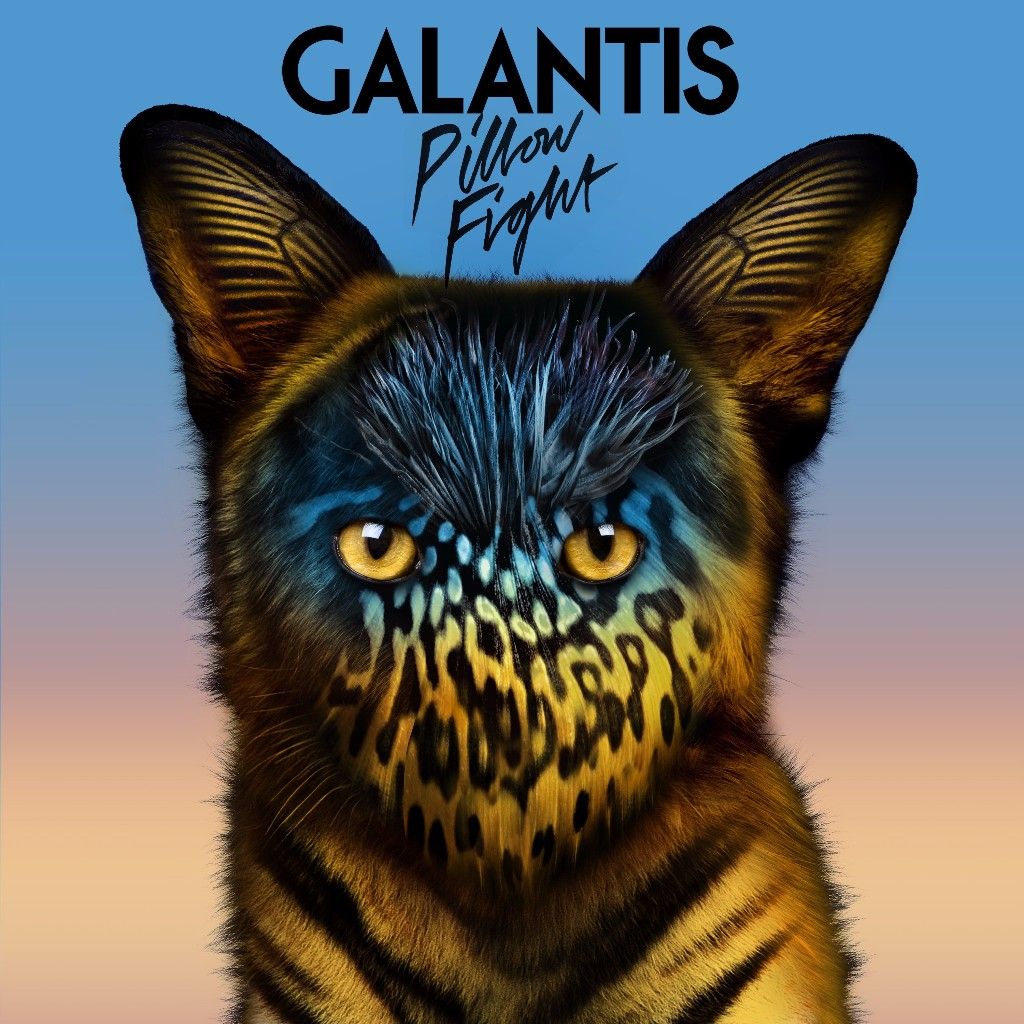 Galantis - Pillow Fight
Internationally acclaimed Swedish duo Galantis mark the end of 2016 with their infectious new single 'Pillow Fight'. Out now via Atlantic Records, the release will be accompanied by an official video featuring song lyrics interspersed with live footage of the duo.

'Pillow Fight' overflows with rolling drums and shimmery synth patterns, surrounded by a smooth male vocal. Bursting with energy throughout, the lively single showcases the duo's signature electronic style and dynamic producing skills they're revered for.

A small glimpse into their life on the road, the animated lyric video features the pair's backstage antics and stunning live performances during their recent shows in California and Mexico City.

'Pillow Fight' follows the duo's blissful single 'Love On Me' with Australian producer Hook N Sling. Still a mainstay in the UK Singles chart, the track has received over 47 million Spotify plays, while the colourful music video has amassed over 10 million views on YouTube.

The new single is set to build on the success of this year's other huge release 'No Money', which is the duo's biggest track to date. The catchy summer hit has amassed 360 million Spotify plays and peaked at #4 in the UK Official Charts, whilst the accompanying music video has received over 224 million YouTube views. Away from the charts, Galantis embarked on a sold out European Tour this autumn, playing their high-energy sets in numerous cities including London, Hamburg, Zurich and Stockholm.

About Galantis
The Swedish producers and DJs, Christian Karlsson and Linus Eklöw of Galantis have proved that there is no stopping them as they propelled into the scene with their debut album Pharmacy in 2015, which earned them two Grammy nominations. The album reached No.1 on the Billboard Dance album chart and their hit singles 'Peanut Butter Jelly' and 'Runaway (U & I)' received gold status in three countries and has streaming numbers upwards of 430 million. Due to their energetic live performances they have performed at world-renowned events such as Las Vegas' Electric Daisy Carnival, Coachella Festival, Miami's Ultra Festival and NYC's Electric Zoo. The duo's transcendent sound has won over the likes of fellow DJs/producers: Pete Tong, Diplo, Tïesto, Porter Robinson, Kaskade and A-Trak.