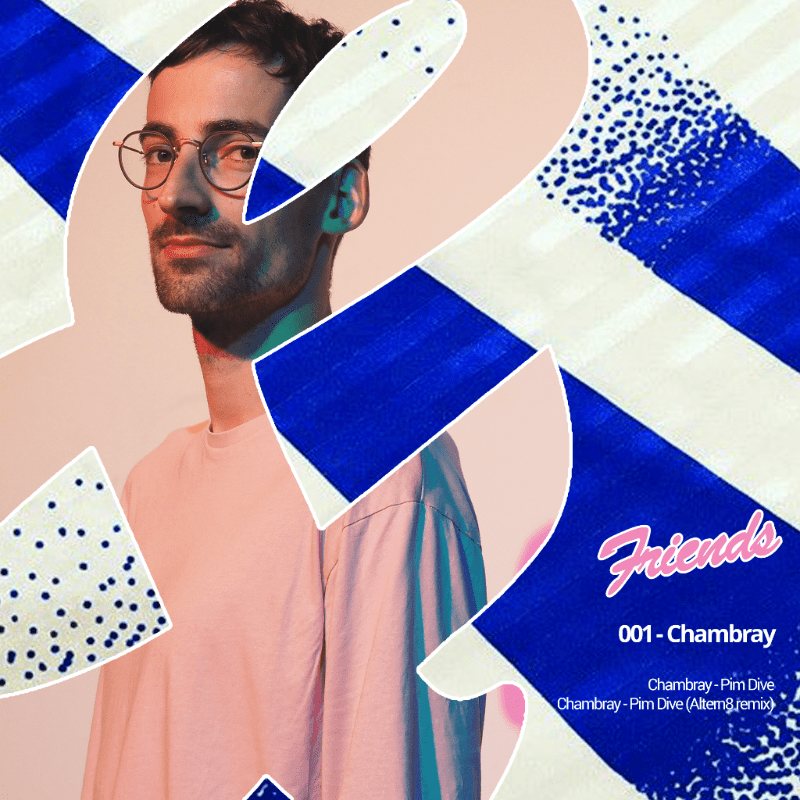 Chambray - Pim Dive
BBC Radio 1 tastemaker Monki has launched her brand new '& Friends'label, showcasing the most dynamic dance acts around, and providing a platform for club-ready tracks, with esteemed Berlin producer Andre Rost, akaChambray, the first act to make his debut on the imprint.
'I wanted an exciting new platform to release music with great energy and a groove from a bucket of producers that I support in the clubs and on the radio,"said Monki. "And you can expect a variety of 4×4 with the first release setting that bar.'
Unveiling his brand-new production 'Pim Dive', a rolling house anthem led by a deep rumbling drum-beat, the track follows Chambray's previous punchy house efforts "Anew" and "Rub".
Lacing the production with a looped club-floor intro, 'Pim Dive' also receives a unique reworking from Mark Archer, one half of Altern8, who tops his own interpretation with broken beats, and a more down-tempo, melancholic, feel – adding deep swirls of emotion to the track.
Having remixed artists like Boys Noize, Amtrac, and Panteros666, a pivotal moment in Chambray's career arrived in 2016 when he received a personal invitation from Richie Hawtin to perform due at his PLAYdifferently mixer launch at Boiler Room Berlin.
With 'Pim Dive' representing an exciting new chapter in both the career of Chambray, and Monki's '&Friends' label, the track is set for release on 2nd March, solidifying Monki's reputation as a broadcaster, producer, innovator, and curator of the highest order.
Tracklist:
Chambray – Pim Dive
Chambray – Pim Dive (Mark Archer's Altern8 remix)