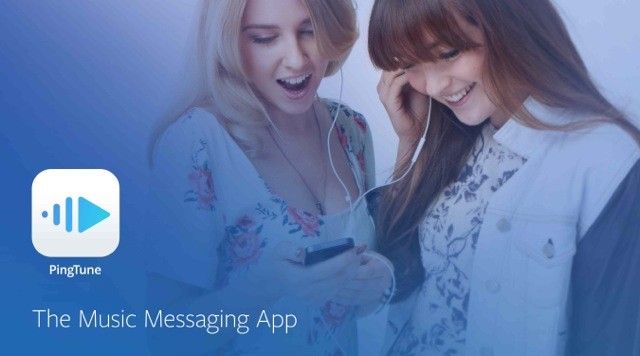 PingTune – The UK's first music messaging app: Launches on Android
Launched just six months ago, PingTune has peaked the interest of major players in the music industry, with the likes of Toddla T, Polydor Records and UKF all signing up to use the app alongside thousands of fellow music fans. The UK's first private messaging service dedicated to music has also been noticed by some of the most respected tech-minded platforms in the industry as it was chosen as 'App Of The Week' by BBC Radio 6 Music and charted #1 in Apple UK's App Store New Music section. Today, PingTune announce their launch on Android smartphones and tablet.
PingTune offers a free messaging service allowing users to discover and share music & video content with their friends by simply 'pinging' whole songs or clips to each other, and is already starting to spark a brand new mobile messaging trend. The London-based music messaging app is the brainchild of entrepreneur and mobile retail expert Henry Firth, a former drum n' bass DJ and music industry professional.
Henry had observed that sending music via mobile is often a clunky process of copying and pasting between apps and browsers. "We have created a beautiful and effortlessly simple solution, PingTune is the easiest way to share music with friends", he explains. "We're expecting large-scale adoption of PingTune from younger smartphone users who make up a significant proportion of the Android and messaging market, so this is a really exciting time for us."
An official spokesperson of Liverpool Sound City, where PingTune were the official partners, also spoke of the excitement generated by the app. "The crowd at Sound City festival was really enthusiastic about PingTune. people were tweeting about having discovered the app, artists started using it, and it was great to have a sponsor be so involved and getting in touch directly with the crowd."
Perhaps the most exciting app to launch in music since Shazam, PingTune is free to download and is now available on Android. Download here: Google Play Store and App Store and become a part of this revolutionary movement in music communication.
About PingTune
PingTune's mission is to change the way the world listens to music by personalising discovery and empowering regular users to become tastemakers who create conversations and connections around the music they love.
PingTune is the brainchild of entrepreneur and mobile retail expert Henry Firth, a former drum n' bass DJ and music industry professional, who helped Topshop, Miss Selfridge and Dixons earn millions from digital and mobile retail sales.
Based in London's fast-moving TechHub and born out of Tech City, Firth has hired a high-calibre team of 17 mobile and music specialists. They bring a wealth of experience to PingTune from companies including Yahoo, Shazam, Spotify, Skype, Sony and Hailo.
Already proving popular on iOS with 25% of users accessing the app every day, PingTune is one of several private messaging services offering a popular alternative to more public platforms such as Facebook. Notably, it is the first one dedicated to music. This meets the needs of music fans and the increasing number of people who prefer private, one-to-one communication.
For more information on PingTune, see below:
http://pingtune.com/