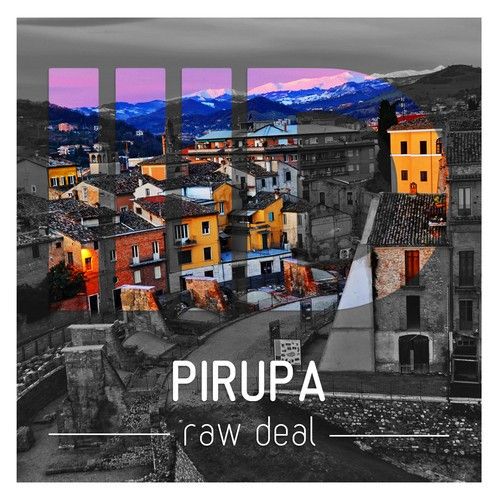 Pirupa – Raw Deal
February 9th sees Italy's highly talented DJ/producer Pirupa return to Carl Cox and Jon Rundell's seminal label Intec with his brand new EP entitled 'Raw Deal'.

This must-have EP follows Pirupa's highly acclaimed 2013 debut 'Shout' and comprises of three undiluted dance floor weapons that will surprise you in style.

Kicking things off is the EP's lead track 'Raw Deal' which contains a killer groove with heavy drum machine influenced sounds and a heavy synth that takes the track into a twisted journey creating a very fresh and unique sounding track.

'Be With Me' is next up and is a stripped back heads down piece of techno with ferocious energy. Each part cuts through so clearly that it gives the track a real early morning feel to it with its subtleties inside.

'Techno' concludes the EP and boasts an old school piano stab and a seriously funky bassline coupled with layers of percussion that drift in and out of the track. The track builds-and-builds to a short break before kicking back in for the mayhem to continue.

All in all, this is a great return release from Italy's man-of-the-moment and is sure to surprise and turn heads. We are pleased to get this behind this new sound from Pirupa here at Intec. 'Raw Deal' EP is available on Beatport exclusively from February 9th and the rest of the world two weeks later.