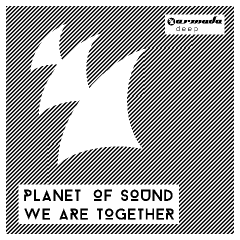 Planet Of Sound – We Are Together
When the catchy guitars of 'Planet of Sound' come on, you have the unshakable feeling that you're listening to a hit.
Prominently featured in the 2013 UK Apple iTunes Festival, and reaching the top spot on Hype Machine just three days after being put online, it's clear that more than a few people are touched by this record.
For the remixes, Jody Wisternoff picks and chooses representative elements from the song, while crafting a completely new ambience around them.
Think pulsating bass, engaging drums, and a well-thought-out progression from start to finish.
Rounding out the deep house remix for the tune German duo Piemont bring a deep, spaced-out mix to the table.
Available on iTunes: http://bit.ly/1iQ4jts
Listen on Spotify: Planet Of Sound – We Are Together