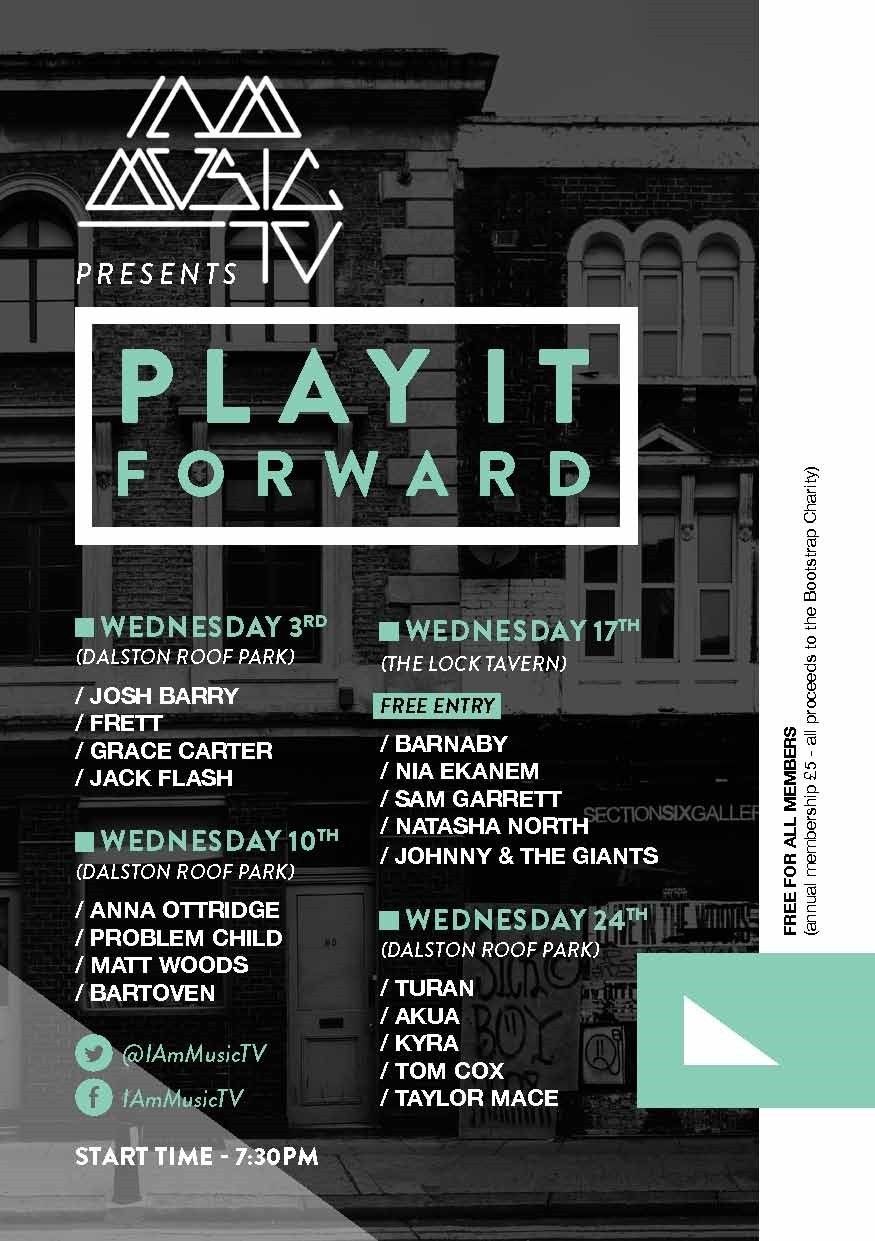 Play It Forward
To celebrate two years of London's most cutting edge live music night 'Play It Forward' sails in to September with a weekly residency. Taking over the picturesque Dalston Roof Park alongside our regular night at The Lock Tavern in Camden, 'Play It Forward' has called up some of our most memorable acts to bring you the very best of the UK's breaking talent.
If you haven't witnessed 'Play It Forward' before, it is a live night like no other. Hand picking the freshest talent and bringing them together to create something really exciting.
Artists names are put into envelopes and pulled out at random, this then forms the running order of the night. Each act then takes to the stage to perform three tracks of their own choice. They then join forces with the artist before and after them to collaborate on a track.
No interruptions, no 'get yourself to the bar' breaks, just pure non-stop music. Hosted by Carly Wilford (Rinse FM, IAmMusic.TV) & Shan MçGinley (IAmMusic.TV, Roundhouse Radio) this is a live night for people who truly love what real music is about. Get ready for take off as this is about the survival of the fittest, real artists, on the spot, in the deep end without a second of rehearsing.
3RD SEPTEMBER – DALSTON ROOF PARK
/ Josh Barry
/ Frett
/ Grace Carter
/ Jack Flash
10TH SEPTEMBER – DALSTON ROOF PARK
/ Anna Ottridge
/ Problem Child
/ Matt Woods
/ Bartoven