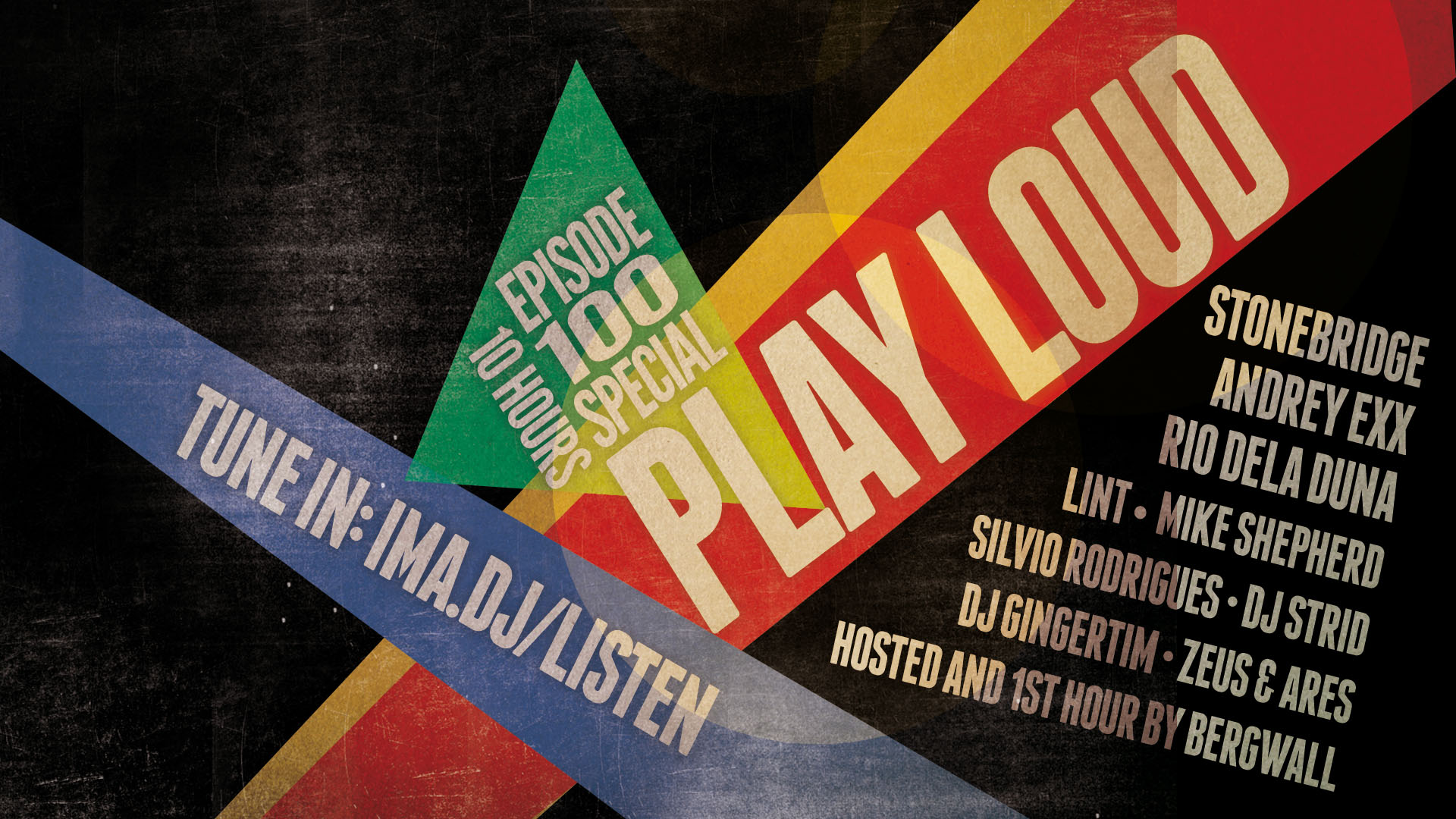 Play Loud turns 100 episodes
The popular radio show Play Loud for House Music and Techno; turns 100 episodes. Hosted by the Swedish DJ and music producer Bergwall and aired and streamed on radio stations in Toronto, Stockholm, Oslo and more. Every week around 2.000 people are listening to the show.
Normally Play Loud is a show divided into 2 hours. The first hour contains a mix by the host Bergwall, and the second hour a mix by one of the 16 resident DJs across the world. Everywhere from Australia to Dominican Republic, via Spain, UK, Sweden and more.
But to celebrate episode 100; Play Loud is extended to 10 hours and a couple of well known DJs highlights the show. Stonebridge, Andrey Exx and Rio Dela Duna.
Here's the full list:
› Hour 1: Bergwall, Sweden
› Hour 2: Zeus & Ares, Dominican Republic
› Hour 3: DJ GingerTim, UK
› Hour 4: DJ Strid, Sweden
› Hour 5: Silvio Rodrigues, USA
› Hour 6: Mike Shepherd, Germany
› Hour 7: Lint, Sweden
› Hour 8: Rio Dela Duna, France
› Hour 9: Andrey Exx, Russia
› Hour 10: Stonebridge, Sweden
The stations are broadcasting Play Loud 100 differently. Radio SOS in Oslo and Holbæk Radio in Denmark goes all in and do all 10 hours in a row. But stations like HNT Radio in Toronto Canada and HitCity in Landskrona Sweden; divides it up depending on their schedule.
Starting this episode; Play Loud is also streamed on Beathubz in the UK and Sessions Live in USA.
If you would like to listen to Play Loud 100, Beathubz on Sunday might just be perfect. https://playloud100.eventbrite.com