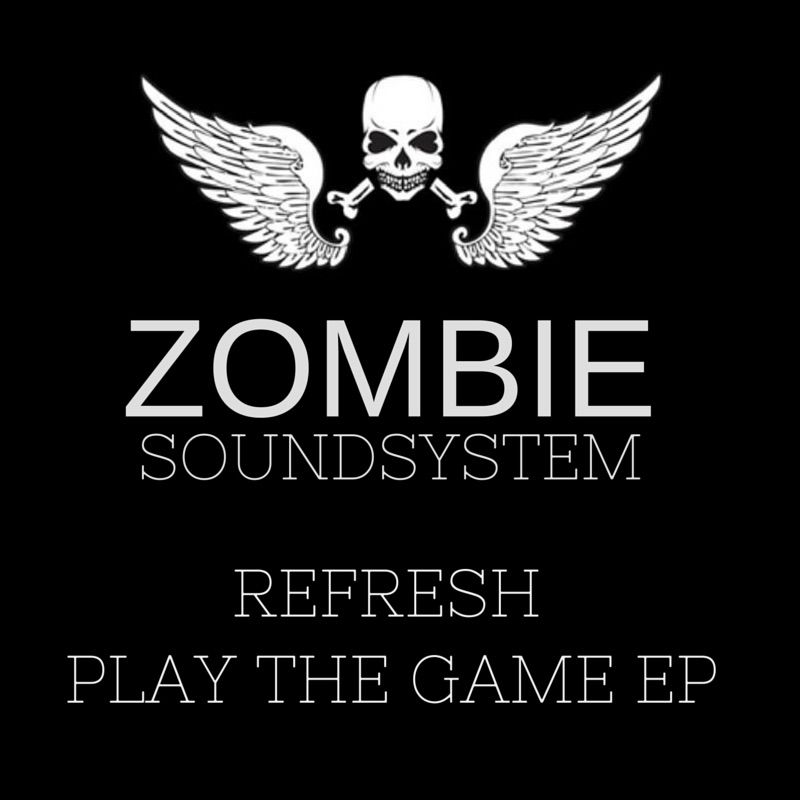 REFRESH - PLAY THE GAME EP
Zombie Soundsystem is the well established label from London with a well established sound. It likes the freaky corners of the dance floor and prefers ghoulish sounds and off the beat track grooves that are dark yet inviting. This new two track offering from Refresh proves that once more and is a killer release for the label.
The most standout of the two is the second track My Subconscious. It is fulsome and moody, driving and spooky thanks to some unsettling vocal mutterings from a brooding voice. Acid lines whip around below and the hard drums are direct and impactful. There is no way to ignore this one as it barrels deep into the night. The other track on the EP is Play The Game. This one has freewheeling melodic rain falling down the face of the track. Slick bass, chord stabs and both dark male vocals and more breathy whispers add to the spooky feel overall. It is compelling club music with a real sense of nocturnal mischief and rounds out another great release.