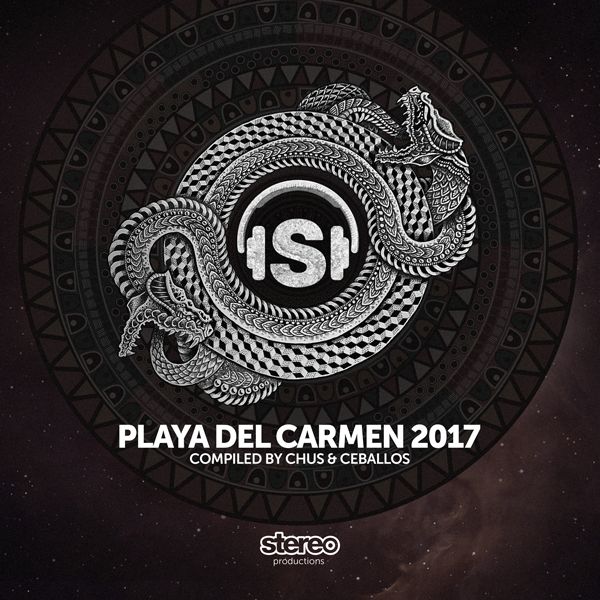 Various Artists - Playa del Carmen 2017 Compiled by Chus & Ceballos
Ahead of the next edition of BPM Festival in Mexico, leading Spanish producers and DJs and Stereo Productions label bosses Chus & Ceballos put together their latest and most in demand compilation. Entitled Playa del Carmen 2017, it is jam packed with 21 new, exclusive and unmixed tracks from only the finest artists and once again shows they really have their finger on the pulse.
Named after the small town where the festival is nestled, 'Playa Del Carmen 2017' offers a sneak peek into the some of the sounds and artists that will be providing your soundtrack at the ten day festival. With a wealth of highly established artists and rising newcomers alike, the release delivers a perfect playlist and takes you into the New Year with tracks from the bosses themselves as well as stars like Supernova, DJ Fronter, Roger Sanchez, Rafa Barrios, Cocodrills, Oscar L, Sean Collier, Javi Colors, Diego Infanzon, Bastardo, Alex Kennon, Dr. Alfred, Javier Gonzalez, Fernando Campo, Dennis Cruz, Los Suruba, Kintar, MDVE, Aitor Ronda, DJ Dep, German Slend, Piem, Dakar, Patrick M, Grasso & Maxim, Pacho & Pepo, Juanito.
This essential collection is a must-have release for DJs, music lovers, festival attendees and even those wishing to partake in the vibe of The BPM Festival from afar.
Link: http://www.chusceballos.com/
Link: https://soundcloud.com/chusceballos