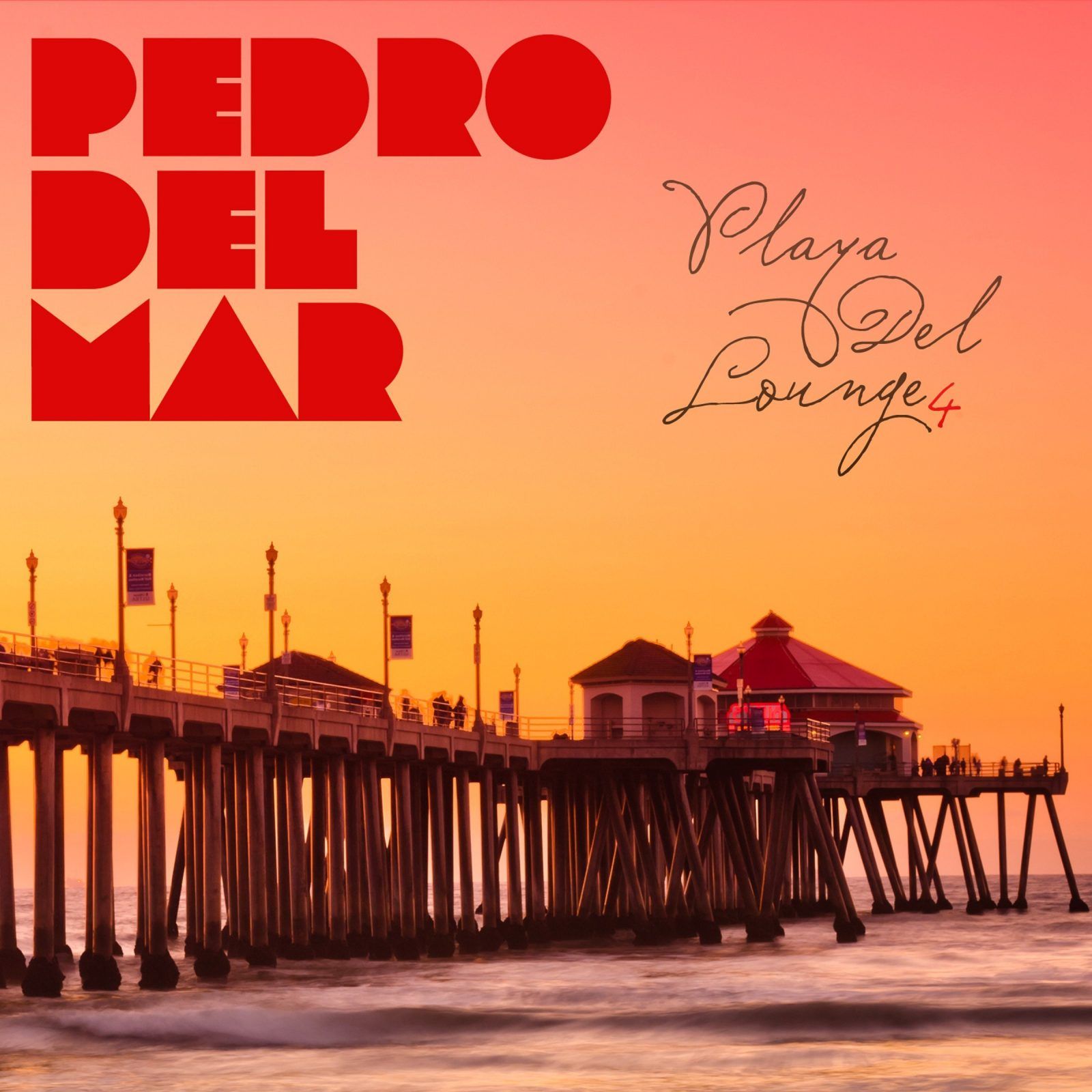 Playa del Lounge, Vol.4
For the summer of 2013, Pedro del Mar reserved the better part of the year to dedicate his time and effort for the brand new "Playa Del Lounge, Vol.4". After the success of the first three volumes, Pedro realized that the stakes were high for the fourth instalment of his series, but still he created a one of a kind running order of 18 tracks with, as tradition demands, many of them previously unreleased and in most cases exclusively produced for this album. His fans already know it: summertime is playa time and just in time for this year's beach season, Pedro Del Mar proudly presents "Playa Del Lounge, Vol.4"
"Playa Del Lounge, Vol.4" features a gently flowing string of laid back, vocal tracks by world renowned producers and singer/songwriters like Roger Shah and JES with Brian Laruso, Zoo Brazil, Betsie Larkin with Solarstone, Julie Thompson with Super8 & Tab, Roman Messer, Iversoon & Alex Daf featuring Eskova and many, many more.
Once again it was a painstaking process for Pedro and for a short while he even contemplated to approach Volume 4 from a different angle: "After releasing the first three chapters of the last three years I was thinking whether I should change certain details of the concept or not. Eventually I decided to not spend too much energy on synthetically pushing the album into a certain direction and I returned to focusing on the music itself, as this has always been the strength of the entire series anyway. I personally listen to chill out music to escape from the daily rush at work or when I'm on a plane touring across the globe. This special genre is full of emotions and depending on what mood you are in, it gives you the opportunity to calm down and have a few moments of peace and relaxation," says Pedro.
Volume 4 offers a classy blend of ambient, chill out, downbeat and acoustic titles and no less than 16 of the featured tracks have exclusively been produced for "Playa Del Lounge, Vol.4" by some of today's biggest EDM artists and singers
Working on the series is still a labour of love for Pedro: "I usually invest 9 to 10 months in this annual release, which is a lot, but I refuse to simply collect and compile a random selection of tunes. I always collaborate closely with established artists and fresh new talents from all parts of the world in order to deliver astonishing music that differs greatly from the other high quality chill out projects on the market. For "Playa Del Lounge, Vol.4" it was once again an honour and a pleasure to work with so many great artists who composed and produced all these lovely, exclusive tracks that give the album its unique twist. One of my personal highlights is the opening track by Sunlounger, who is one of the world's best-selling ambient artists. His track "Today Tonight", featuring famous South African singer Yoav, is an exclusive teaser from the forthcoming Sunlounger album."
Other titles that complete the release come from established artists such as Conjure One ft. Leigh Nash, Zetandel ft. Victoria Mishchenko, Easton ft. Madelin Zero and of course Pedro Del Mar himself, who not only produced three tracks for this release, but was also personally involved in a majority of the album's tracks.
One thing is clear: summer is here and Pedro Del Mar serves us the brand new "Playa Del Lounge, Vol.4" – an indispensable release for a lush summer vacation at the beach while the music provides a relaxing breeze to unwind to!
Track list:
01. Sunlounger ft. Yoav – Today Tonight (Chillout Mix)
02. Betsie Larkin & Solarstone – Breathe You In (Pedro Del Mar & R.I.B. Chillout Remix)
03. Thomas Lemmer ft. Lena Belgart – Is It Too Late (Classic Piano Mix)
04. AxelPolo & M.PRAVDA ft. Tom Tyler – It Is Over (Chillout Mix)
05. Rene Dale – Angel (Quantum & Orbion Acoustic Mix)
06. Maxim Eller & Tiff Lacey – Wait 4 Her (Original Mix)
07. Roger Shah, JES & Brian Laruso – Higher Than The Sun (Sunlounger Remix)
08. Easton ft. Madelin Zero – Undone (Chillout Mix)
09. Julie Thompson with Super8 & Tab – Your Secret's Safe (Pedro Del Mar & R.I.B. Chillout Remix)
10. Hanski – You & I (Original Mix)
11. C-Systems – Love Again (R.I.B. & Soty Chillout Remix)
12. Zoo Brazil ft. Philip – Heart's A Legend (Pedro Del Mar with Seven24 & Soty Ambient Mix)
13. CryoState – Believe (Chillout Mix)
14. Iversoon & Alex Daf ft. Eskova – Precious Love (Quantum & Orbion Acoustic Mix)
15. Roman Messer – Come Home (Zetandel Chillout Mix)
16. Zetandel ft. Victoria Mishchenko – Don't Judge Me (Original Mix)
17. Conjure One ft. Leigh Nash – Under The Gun (Video Edit)
18. Sean Norvis & Seepryan ft. Camelia Rosu – Ibiza Feelings (Chillout Mix)