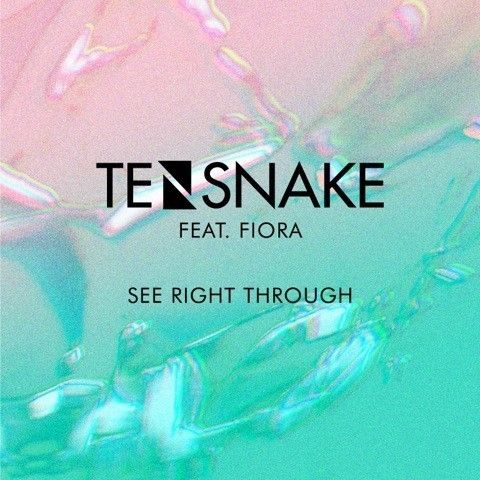 Tensnake feat. Fiora – See Right Through
Tensnake – AKA Hamburg based DJ/producer Marco Niemerski – releases See Right Through on Sunday 28th July through his brand new home at Virgin Records. Following on from the limited vinyl-only release for 58BPM, 'See Right Through' is the first single proper to be taken from Tensnake's debut album, which is due in the autumn. Several remixes of See Right Through are being worked on at the moment and 58BPM will finally be released as part of the digital bundle for See Right Through.
Co-written with Tasmanian-born, Berlin based singer Fiora, this smooth vocal house cut marks Niemerski's signing to Virgin Records, a label with a well deserved reputation for nurturing ground breaking electronic artists from Daft Punk and The Chemical Brothers to Air and Inner City. Previous Tensnake singles have been released on labels such as Permanent Vacation ('Coma Cat'), Defected ('Mainline') and Marco's own imprint Mirau ('Around The House').
Following up to his super-smooth vinyl release 58BPM on True Romance, See Right Through is a sumptuous deep house offering infused with the soul-drenched vocals of Fiora, who has previously worked with the likes of Audiofly on last year's '6 Degrees'. Fiora features on six tracks on Marco's forthcoming debut album, including 58BPM. Set against a backdrop of light-headed atmospheric bass, the brilliant See Right Through will undoubtedly be one of the most widely played tracks across dance-floors this summer and has already had its world exclusive first play on Pete Tong's Essential Selection show.
Of the track, Niemerski says: "See Right Through is about the strange beautiful sensation of knowing someone even though you've only just met: in other words, that instant chemistry. I knew of Fiora through a mutual friend, though we'd never met before but when I sent her the track she immediately got back saying how much she loved it. There's a real magic to the music we make. Her vocals and lyrics matched the song's vibe perfectly and it became the start of a very exciting creative collaboration."
Tensnake will be playing gigs across the globe over the summer including a special one-off UK live show at the SW4 Festival on Clapham Common (August 24th).. Tensnake has also been confirmed to perform on the 5th July at the opening of Pete Tong's Le Grand Bazaar club at Ushuaia in Ibiza with Pharrell Williams as well as for two summer dates with Solomun at his +1 Pacha residency, the first being on Sunday 14th July.