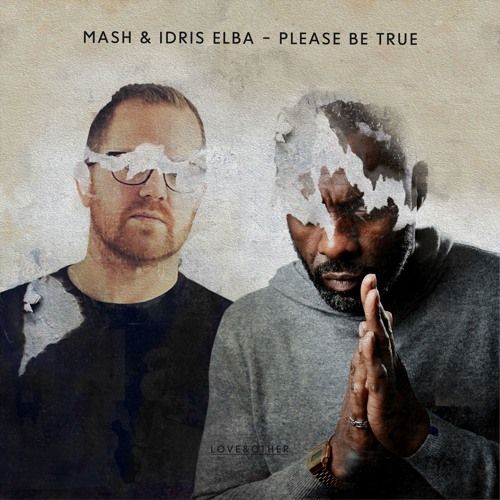 Mash & Idris Elba - Please Be True
'Please Be True' marks Love & Other's inaugural single of 2017 by calling on Glaswegian label associate Martyn Henderson aka Mash. Having previously released on labels like Southern Fried, Toolroom, Glasgow Underground and Dirt Crew, it's an honor to welcome his return and in such fine style. Teaming up with prolific British icon Idris Elba, the duo have effortlessly hatched a beautifully balanced record that crosses ambience, melody and minimalism in a crescendo of pleasantries.
Setting off with a good-natured groove and sturdy drum design; 'Please Be True' weaves through the stages with whirring synthes, percussive blips and warm atmospheres. A richly heartfelt vocal performance from Idris Elba allows for a truly rounded piece that artfully portrays both lust and vulnerability. Performed in a manner that wholly reflects the temperament of its musical counterpart.
On remix duty, UK's finest DJ-connoisseur and beatsmith Sinden steps up to provide his club-fuelled interpretation. Flipping the vibe with squeaky-clean production and tightly tuned drums, Sinden creates a significantly warped bass-onslaught, with plenty of energy and wonk in the low end. Showing absolutely zero mercy in doing so. WOLF Music's Greymatter also provides his unique take on the original, in preparation for his third LP 'No Blood Without' in spring 2017. In an elegant melancholy of downtempo club sounds Greymatter provides lo-fi drums, chugging percussion and a healthy dose of tape fuzz, providing the perfectly visceral post-club soundtrack.