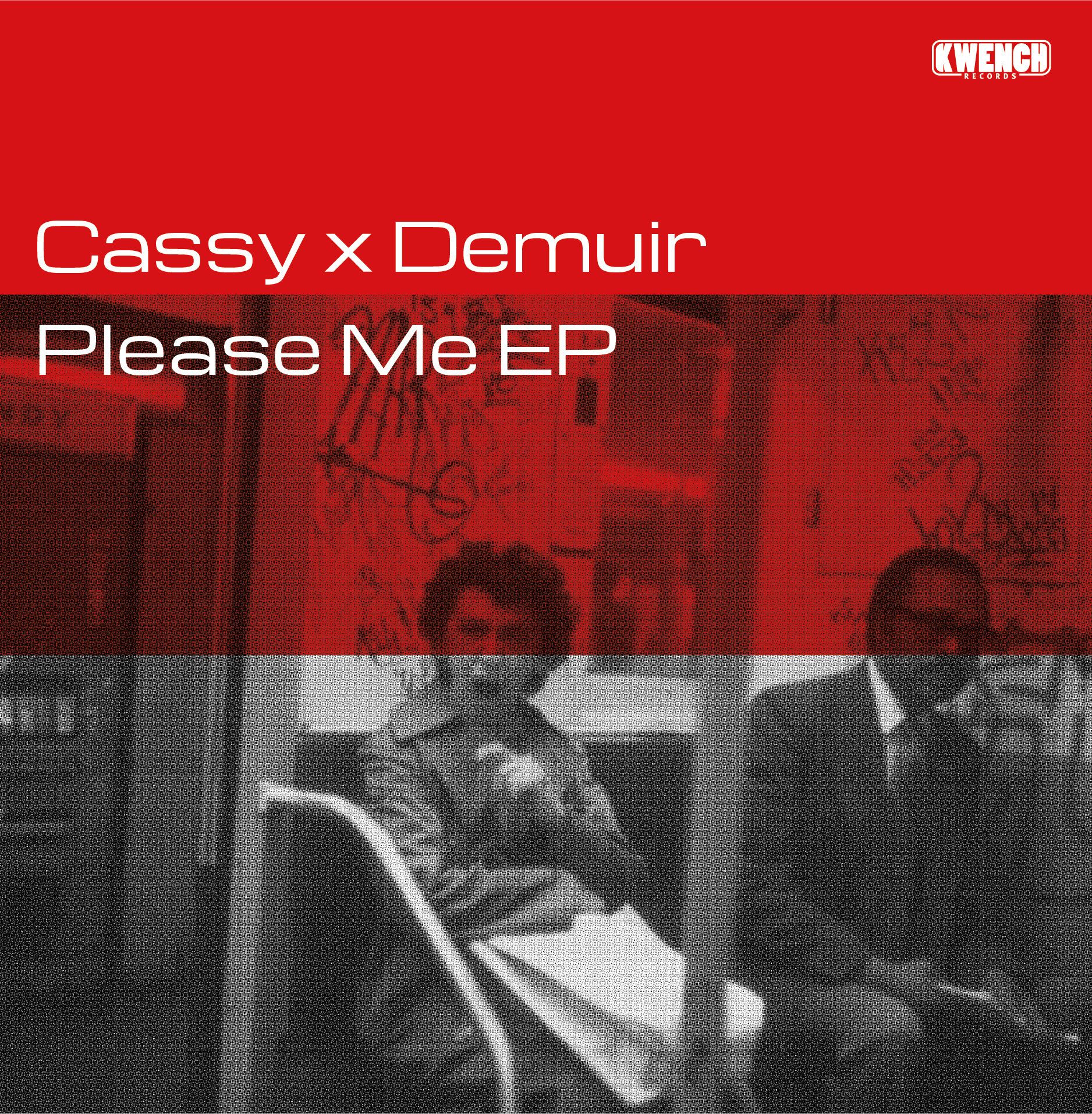 Cassy x Demuir - Please Me EP
For the first release on her new label, Cassy has called in one of her favourite House Music producers, Demuir, to collaborate with her.

Demuir's 'Derrick Does Disco' EP, which came out on Great Lakes Audio in 2016 was a favorite in Cassy's sets throughout that year, even making it onto her Mixmag presents CD 'Let's Talk About Donna', which accompanied her cover story in June of that year.
"I play Demuir's records a lot because it's simply fantastic party music, and in my eyes he is one of the most amazing producers out there." – Cassy

As a special treat for the first release, Cassy is holding back the incredible remix package until later this year.
Cassy played Mixmag's London Lab last Friday.
Check out her set here: https://www.youtube.com/watch?v=blUZT-9m32U
CASSY TOUR DATES
20.10.17 – R33, Mallorca, Spain
27.10.17 – Mine Music Hall, Chicago, USA
28.10.17 – Output, NYC, USA
03.11.17 – Studio Spaces, London, UK
04.11.17 – Haoman 17, Tel Aviv, Israel
10.11.17 – Volt Club, Milan, Italy
17.11.17 – Blitz, Munich, Germany
19.11.17 – Panorama Bar, Berlin, Germany
24.11.17 – Kompass Club, Ghent, Belgium
25.11.17 – Warehouse Project, Manchester, U.K
02.12.17 – Sin City, Swansea, U.K
https://www.soundcloud.com/kwenchrecords
https://www.instagram.com/kwenchrecords
https://www.facebook.com/kwenchrecords
https://www.twitter.com/kwenchrecords

http://www.cassyofficial.com/
https://www.residentadvisor.net/dj/cassy
https://www.facebook.com/cassyofficial