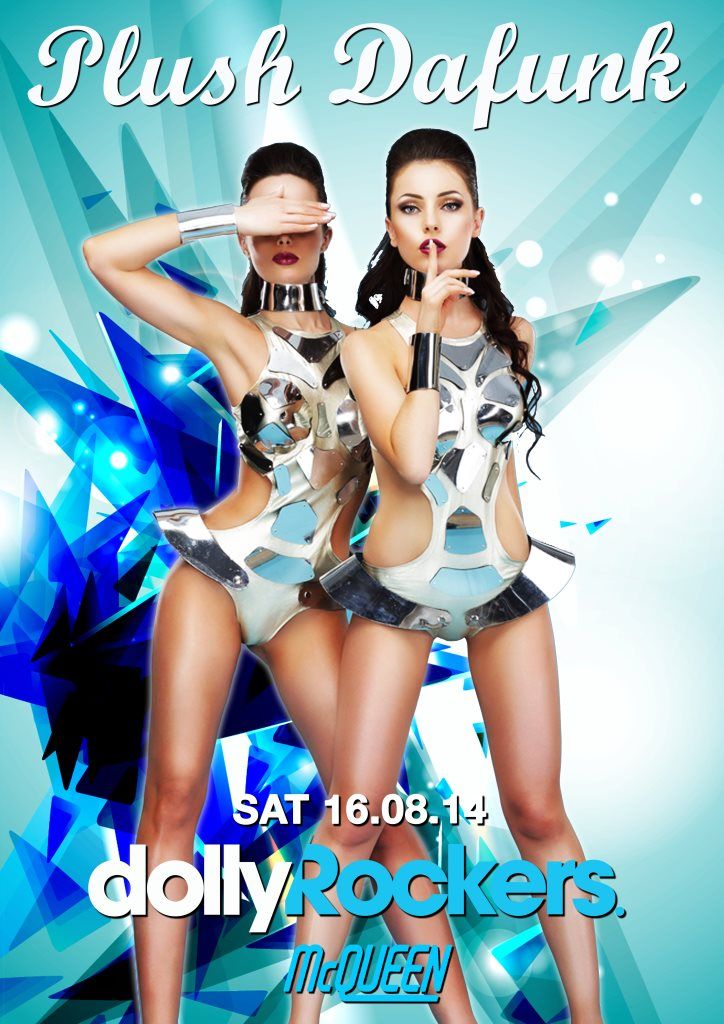 Plush Dafunk || Dolly Rockers || McQueen Shoreditch
Plush Dafunk @
McQueen – Shoreditch
Sat 16th August 2014
Headlining – DOLLY ROCKERS
Plush Dafunk is back at the stylish Mcqueen in Shoreditch for a sensational summer affair with hot property & house honcho's the Dolly Rockers. Join us as we showcase a spectacular night of pure entertainment Split across two floors, offering VIP tables service and the finest house music policy to cater for Shoreditch & the Plush Dafunk faithful.
Club Floor – Deep / Tech & Uplifting House
DOLLY ROCKERS
Paul Bertoni
Sam Dowling
Sam Newman
Top Floor – Deep House & Bar Grooves.
Ashley Turrell
Alex Acuña
Jame Mac
Door £10 from 8pm, £15 from10pm till close.
£10 Advanced Tickets
Lounge tables £250 min spend,
Club tables £300 min spend (Max 10)
Booths £400 – £500 min spend (Max 20)
Birthdays, if its yours contact us and you can gain FREE ENTRY!
Inquires & Tickets http://www.plushdafunk.com/ 07920 786 408 're