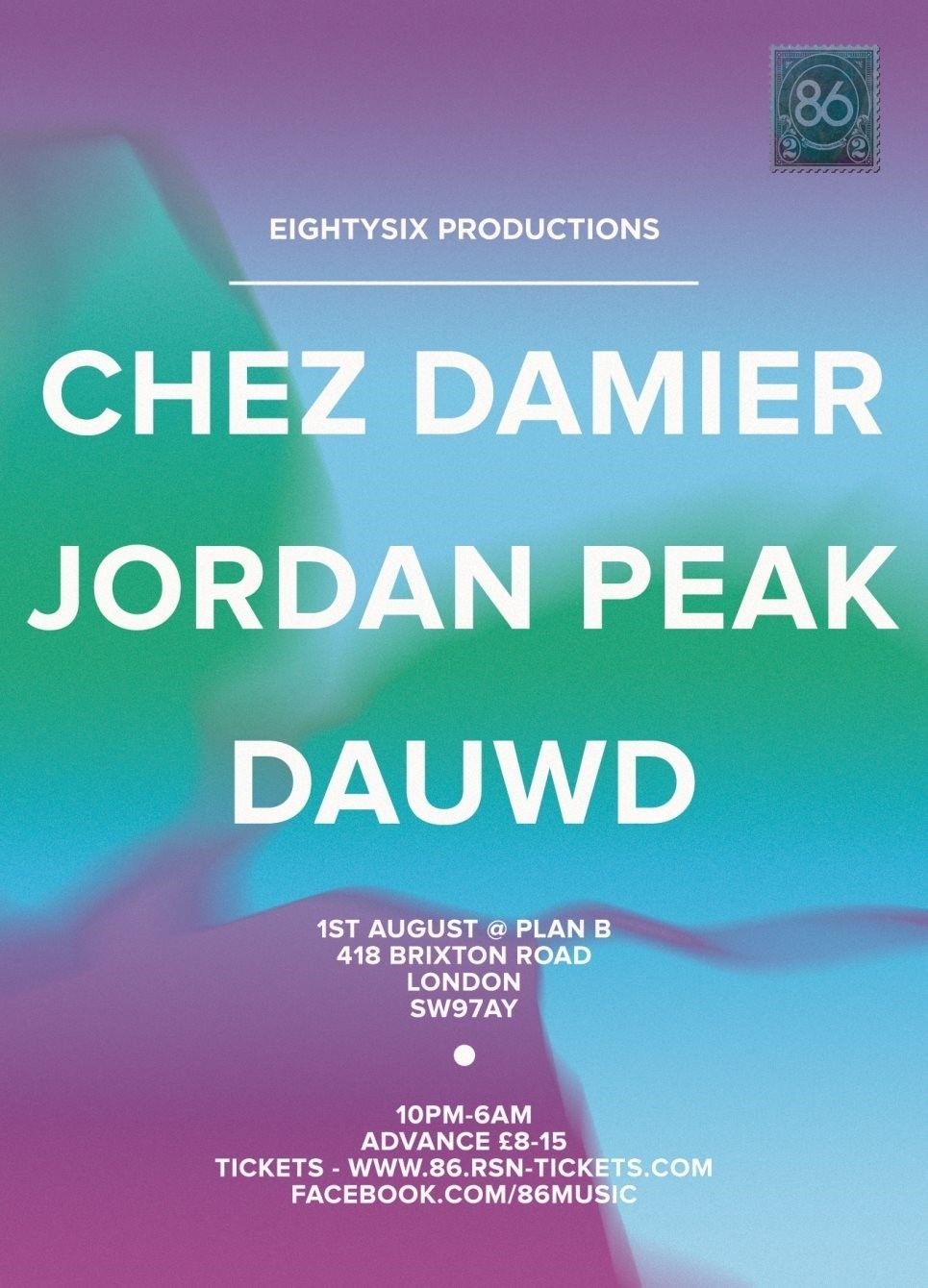 Chez Damier, Jordan Peak, Dauwd at Plan B
This August will see Chicago house stalwart Chez Damier come to London to headline a special one-off event, accompanied by two rising British acts in the underground, namely Jordan Peak and Dauwd.
Anthony Pearson aka Chez Damier has been a driving force in underground house music for over two decades now; working in his early years with two of the most striking imprints in the U.S, Prescription and Balance Alliance. Here we'll see Pearson venture over to the UK to the intimate event space of Plan B, Brixton, bringing with him his extensive record collection to deliver intelligent and intricate feel-good house music.
Man of the moment Jordan Peak will also offer up his signature dance floor focused sound on the night, Peak was a fantastic choice to support Damier here, having introduced us to a more contemporary spin on the classic house sound with his catalogue, via the likes of Robsoul, Morris Audio and One Records.
Then finally Kompakt / Ghostyl International artist Dauwd rounds off the bill to bring an intriguing contrast to the sonics of the evening with his melodious electronica-tipped sound.
With such a compelling trio providing the soundtrack here, attendance is a must for any true house head.