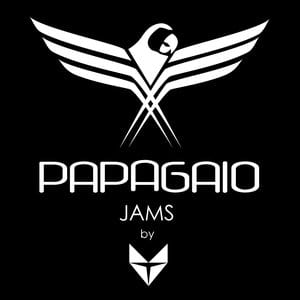 Podcast 041: MTV presents Papagaio Jams
Martijn recently took time out from his 20+ year music career to focus on his family, his loved ones, and his new born son. This has given him much love and inspiration in return, deciding to fulfill the ambition of starting his own imprint Papagaio Records, together with Bas Jansen.
Papagaio Records will be showcasing Martijn ten Velden's new style rooted in all genres that made him what he is today; deep, funky, sleazy and rarely exceeding 124 BPM. Papagaio gives Martijn the tool to show his unique production abilities and musical taste without compromise!
Papagaio will also build a home for likeminded producers, artists and DJ's, so watch this space….
This first release is one of Martijn's own and is called 'Shake Your'.
For any label inquiries: [email protected]
For Demos: [email protected]
Web: www.papagaiorecords.com
1. Dubfound – Devil May Care (Kiara Records)
2. Loquace – Black Future (Kiara Records)
3. Yves Eaux & Rusian Cross – The Rhythm – Snappa Remix (Recovery Tech)
4. Luigi Rocca – She ft. IAMAlina (303Lovers)
5. Something Else – Miguel Bastida Remix (Kinetica)
6. Mikalogic – Scylla (NM2)
7. Eagles & Butterflies – The Dice (Spread your Wings)
8. Filthy Rich – Guilty Pleasure (Domino Effect)
9. An-Beat & Camilo Do Santos – Mustachon (Witty Tunes)
10. Jay Lumen & Max Demand – Hipster Chicks (Suara)
11. Luke Pompey – Don't U Know (Love Not Money)