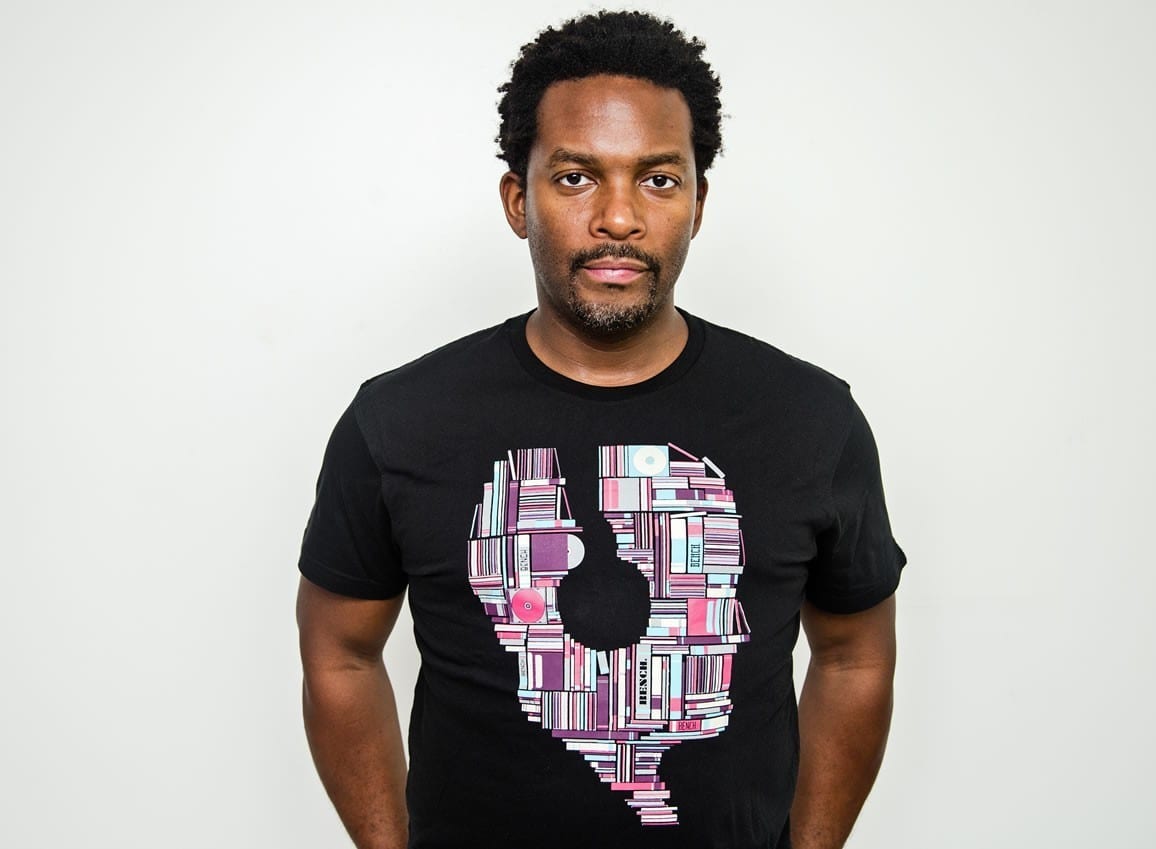 Podcast 047: Todd Gardner
Introduce yourself and give us some background for those that don't know?
Hi everyone I'm Todd Gardner and I am a life long music lover, a father and family man, an artist, and a truth seeker . I've been producing house music since the mid 90's on various labels including Subliminal, King Street, Distance, Defected, Cerecs and many others. Although Im known for producing, my first love is Djing and I have been doing that since the early 80's. I have played at many venues over the years. Some that stand out for me are Zanzibar (NJ), Cocoricco (Italy), Cielo (Ny) and Pacha (Egypt & NY). I am very genre neutral in my sets and I tend to play music that makes folks want to dance regardless of genre.
Tell us about your new EP on Cerecs – what inspired/influenced it?
The current Cerecs release is "Awake My Love" produced by Blaqwell and Ct Burners with remixes from myself and Steven Mestre. This is a unique release for the label because it is a bit more pumped up than our norm. When it was presented to me I really liked its sound because it brought together deep elements with just enough tech and techno elements and I felt it was a unique sound. My mix was on the deeper side and I think it satisfied the regular Cerecs listener and Steve's mix fits more up the middle of the other mixes.
And what kit did you make it on? Are you hard or software focused and why?
I use Logic with soft synths and plugins primarily to create my music . I recently started using Maschine with Logic and I'm really enjoying this setup. Its good to get my hands on some hardware again. In the 90's I used an mpc 3000 so this maschine reminds me of the old days. In the past I used a lot more hardware but I find the quality of the software is much better than it use to be. A primarily hardware based studio would be great but I don't have the space anymore for that type of studio.
About the label generally, what do you look for in something you release? Is there a certain sound?
The first thing I look for in a Cerecs release is how the track moves me. I look for danceable music that "vibes" first. This can mean a deep atmospheric track at 120 or a techy feeling record at 126. The music has to "feel right". Cerecs is always defining itself with each release and thus its hard to say Cerecs is this or that. It just has to be something that feels good and makes people want to move.
And are relationships with artists important, or just the music they make?
My relationships with the Cerecs artist's have always been important to me and I have generally released projects from artist's I have known on a personal level before we have done any business. It can work if I don't know an artist before a release but I think it can make business smoother when you know the artist ahead of time.
How has your style or taste or technique evolved since your first release do you think? Are you still learning?
Cerecs is always evolving. Since our first release we have seen the styles of tracks change and the tempos fluctuate up and down but the key elements have remained. The music is danceable and always has elements that make you "feel" something. That's what we strive for. We are constantly learning and trying to make each release be better than the next and 2014 will be a big year for us.
As an American, what do you make of EDM, why has it gotten so popular?
EDM has gotten so popular in America for a few reasons. Firstly I think it's in reaction to Hip Hop / Rap. Rap has been so big for so long here and it has lost its "fun" elements. There has been too much gangsterism, mysogony and not so happy stuff going on with this music for a number of years now. Dance music is about fun first and foremost and this generation of young people wants to have fun and EDM gives them that outlet. The next thing is that Electronic dance music comes from America once upon a time, and we have been due for a reemergence of it here if only because of cyclical nature of music. Last but not least is the commercialisms that this music carries. Capitalism saw big dollar signs coming from the radio, festivals and events and it capitalized on it in a big way.
And will it last do you think, or will it have people filter down into the good more underground stuff?
It won't last. As we have seen many times before, the money interest will milk the thing for all its worth until its just a corpse of what it started out as. We watched it happen with hip hop / rap over the last couple decades. I hope EDM will make kids want to explore more forms of dance music and even look to the past to see where it came from and maybe people will start to seek out the underground flavors that have always been here.
What else you looking forward to/have you got coming up?
The next releases for the label is going to be a track from Agent Orange – Feel This Way. He's been doing some great work lately and this track should be no exception. The next release after that is going to be a track from me. Its been a while since I put out my own release so its time to get back in the game with something hot. Stay tuned!
What do you like to do outside music to relax or spend your money?
What I like to do outside of music most to relax is to go fishing. I'm a lover of fresh water fishing both lake and stream. I also like to ride my road bike and my mountain bike when I get time. I really like photography and I also enjoy playing with my children and showing them the as much of the world as I can.
The latest release from Cerecs is OUT NOW complete with Todd G remix! http://www.beatport.com/release/awake-my-love/1290035
Tracklist:
1. Ivan_Latyshev – Simple Minds (Original_Mix)
2. Ekkohaus – Rendesvouz (Jesse Rose 'Play Late' Remix)
3. Deep_Bros -_Elex_Morano_Deep_Thoughts (Dj Tool)
4. Jimi Jules & Oliver $ – Soggy Cereal (Original Mix)
5. Kaotik – Gravity (Original Mix)
6. Shur-I-Kan – Jazz Club (Max Graef Remix)
7. Steeve Eckhart – Pop Corn (Terrence_Pearce_Remix)
8. Alex Pardini – Last Little Magic (Aldo Kapone Remix)
9. Soulphiction – All Lights Go Off (Original Mix)
10. Paolo Rocco – Caution You feat. Wayne Tennant (Vox Mix)
11. Blaq Soul -Vision (Karizma Eyecee Dubba)
12. Marc Romboy, Bajka – Reciprocity (Original Mix)
13. Lone – Airglow Fires (Original Mix)