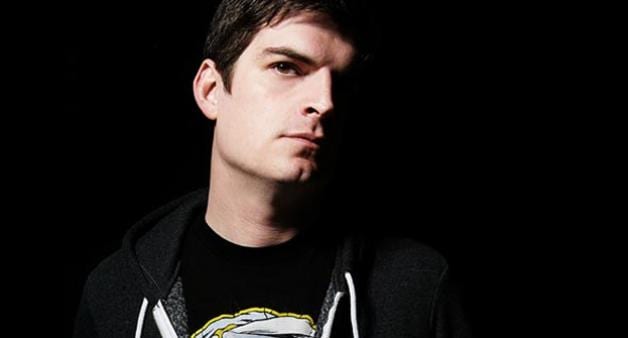 Podcast 166: Hervé
Hervé aka Joshua Harvey is a producer, song writer and DJ. You may also know him as The Count (with Sinden), part of Machines Don't Care, Voodoo Chilli, Speaker Junk, Action Man, Dead Soul Brothers and Young Lovers.
Join the Hervé mailing list here: http://bit.ly/afh6uR
---
Joshua Harvey, most commonly known as Hervé, first came to the attention of the dance world in 2005 with a string of 12" releases on cutting edge Dubsided label.
Under the name Hervé he has released two compilations 'Ghetto Bass' and 'Ghetto Bass 2' and in 2012 he released the album 'Pick Me Up, Sort Me Out, Calm Me Down' features guests including Steve Mason of the Beta Band. He is known for tracks such as Together, Rikkalicious, Better Than A BMX and Blaze It, amongst others. Hervé has collaborated with a range of artists including Fatboy Slim in 2012 to produce the acid house song "Machines Can Do the Work". Other artists he has worked with in the past include Kissy Sell Out, Ronika, Plastic Little, Marina Gasolina. In 2013 Hervé releases an album The Art of Disappearing featuring guests Austra, Niki & The Dove, Maria Minerva and Seasfire. He has also done official remixes for a range of artists including Beyonce, Calvin Harris, Mark Ronson, Steve Aoki, Example, Chemical Brothers, Prodgy, Bloc Party, Usher, Temper Trap and numerous others.
Under the name Machines Don't Care, Joshua Harvey has also collaborated with the likes of Sinden, Trevor Loveys, Affie Yusuf, Toddla T, Baxta, Fake Blood, Detboi & Drop the Lime.
Along with Sinden and Kid Sister, his track "Beeper" reached number 1 on the UK Dance Chart in April 2008. Hervé and Sinden released their album Mega Mega Mega under the name The Count & Sinden in 2010 on Domino Records. The album got great reviews across the board from the likes of Mixmag, The Guardian and Clash. Their summer single After Dark which featured The Mystery Jets got Radio 1 playlist and saw them play live at Reading Festival with the band. Other guests on the album included Katy B, Bashy and Rye Rye.
He also runs the label Cheap Thrills and has discovered some of the most exciting electronic talent around including Fake Blood and Jack Beats. The label has also released music by Lone, Taiki & Nulight, Mighty Mouse, Project Bassline and countless others.
Under his various aliases, Joshua Harvey has released records on labels including Cheap Thrills, Domino, Fools Gold and Deconstruction.