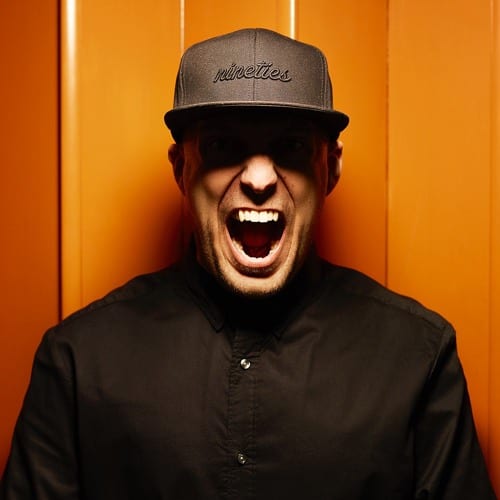 Podcast 213: GAWP with Rene Amesz
Recently highlighted as one of DJ Mag's Ones to Watch for 2018, GAWP kicks off the year with an extensive tour of North America, performing at some of the county's finest spots.
Having previously toured and released music under different guises and styles, GAWP is a relatively new alias for this industry veteran, but without question one that has had an immediate impact.
Having already signed to impressive list of imprints – including Mixmag's Label of the Decade Dirtybird, Spanish super-brand Elrow, This Ain't Bristol, Get Twisted, Night Bass, and many more – GAWP's raw, uncompromising and above all quality house productions have gained support from a huge spectrum of established artists, such as Claude Vonstroke, Justin Martin, Chris Lake, Billy Kenny, Kyle Watson, Will Clarke, Bot and Eric Morillo.
On the live front, GAWP has appeared on lineups across Europe at events including a DJ Mag live stream from their HQ in London, the Unsourced ADE showcase in Amsterdam, a crowd of 5000 at Beatherder Festival, and other leading UK festivals in summer 2017 alone.
Once again teaming up with the celebrated label, GAWP's next release, Coolade, will drop on Dirtybird's Birdfeed this March, so the upcoming US tour will be the perfect opportunity to catch one of house music's hottest properties at venues including The Works, Detroit and Treehouse Miami for WMC.
"Finally, I am embarking on my North America debut trip. It's been a long two years of being locked in the studio creating visions of this day, not to mention working on collaborations with some of my favourite labels, artists and fans in that time.
"Now, it's my chance to express my gratitude through music, not forgetting the buggy full of stickers, hugs and hi fives. This is going to be a tour that hopefully many fans and especially myself will never forget. Musically and mentally I'm ready: expect plenty of hypnotic twisted sounds and bass to shake your membrane.
GAWP

#MindtheGAWP

For more info and tickets to the Mind the GAWP tour, head to https://www.facebook.com/GAWPmusic

GAWP – Coolade is out March 12 on Dirtybird

GAWP SOCIALS

https://soundcloud.com/gawp
https://twitter.com/gawpmusic
https://www.instagram.com/gawpmusic
https://www.facebook.com/GAWPmusic