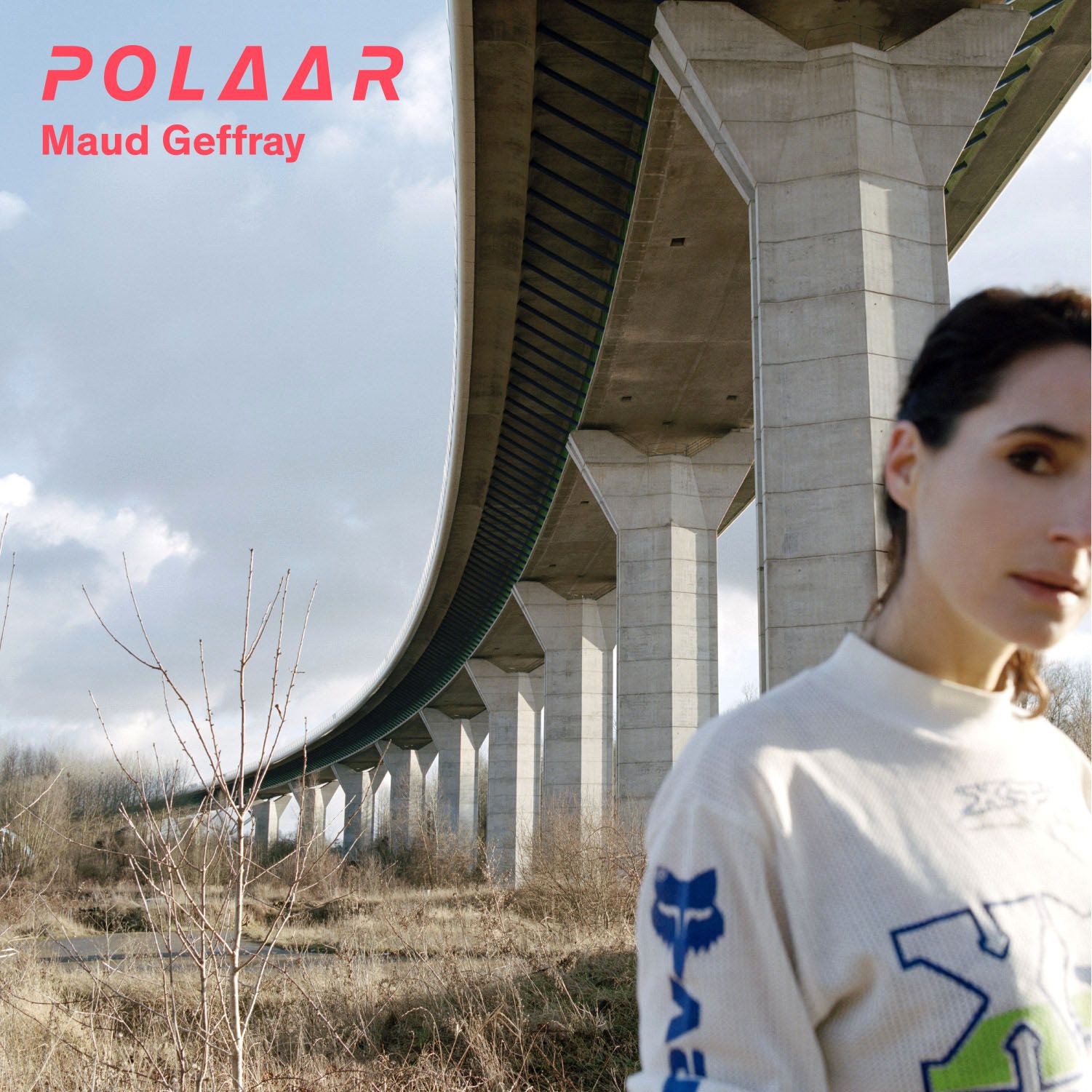 Maud Geffray - Polaar
Returning to the label after a fine single in 2015, Maud Geffray now offers up a fantastic debut album, 'Polaar', on Pan European Recording in May 2017.
French born and based in Paris, Maud has been part of the Scratch Massive duo since 2003, putting out well received albums and singles on labels like Pschent and Record Makers. Fusing electro, synth and pop styles into absorbing tracks that are filled with a nostalgic charm, she now goes solo once more and indulges her own personal musical experiences and influences with great results. Featuring along the way is Flavien Berger, an artist who had great success in France with his debut album Leviathan, and someone who is sure to get more deserving props this side of the channel once the world cottons on.
Starting with the icy and forlorn title track, Maud's tender vocals are immediately stand out. On 'Ice Teens' the focus is on warm chords and rubber beats that get run through with slick future synth stabs and continue to suck you in. Tracks like 'Voices From The Sky' then pull back to lurching drums and squelchy pop and clicks, with ethereal effects and well treated vocal ad libs all stitched into the arrangement.
Proving she can do dance floor cuts as well as home listening moments, the slithering electro of 'Goodbye Yesterday' and retro 80s bump of 'Standing By My Door' really standout. Largely, though, this is an emotional album filled with proper songs and slo motion moments like the heartbroken 'Sick of Love' and shimmering, reflective melancholy of 'Kirsikka', both of which are absorbing, vulnerable and honest.
Closing out on the rugged stomp of 'High Side' and gorgeously dreamy synthscapes of 'Anna' you are left in wonder at the majesty of Maud's craft.
This is an introspective and perfect avant pop album that looks back as well as forward and is sure to cast a truly stunning spell on all who hear it.
Tracklist:
1. Polaar
2. Ice Teens
3. Voices from the Sky
4. Goodbye Yesterday
5. Sick of Love
6. In your Eyes feat. Flavien Berger
7. Forever Blind
8. Standing by my Door
9. Kirsikka
10. High Side
11. Anna
12. In your Eyes