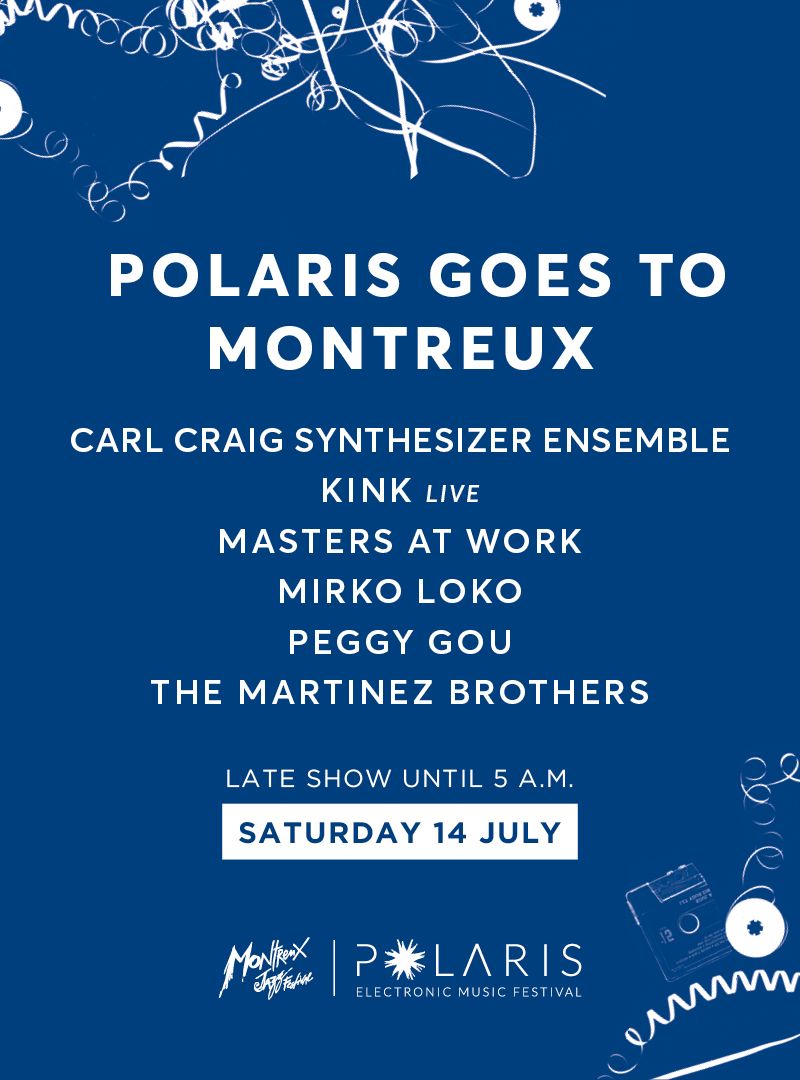 Polaris Goes To Montreux Jazz Festival
Polaris, the mountain top winter festival, held annually in Verbier, Switzerland, is taking a trip to the Montreux Jazz Festival
Held from 29th June to 14th July, Polaris will close the 52nd Montreux Jazz Festival on 14th July at The Lab (former Miles Davis Hall), with guests including Carl Craig Synthesizer Ensemble, Kink LIVE, Masters At Work, Mirko Loko, Peggy Gou and The Martinez Brothers, for a special night of electronic music.
The Roles Royce of festivals, The Montreux Jazz Festival is a festival of great respect and esteem. Other artists across the two weeks include Massive Attack, Iggy Pop, Deep Purple, N.E.R.D., Gilberto Gil, Queens of the Stone Age, Nick Cave and Jamiroquai.
"It's the first time that Montreux invites another festival with them. We are very proud of this, as we greatly admire the Montreux Jazz festival. Montreux is a major musical institution and quite possibly the best, most respected and reputable festival in the world! We are very happy to be part of this 52nd edition."
https://tickets.montreuxjazz.com/webshop/webticket/seatmap?eventId=135