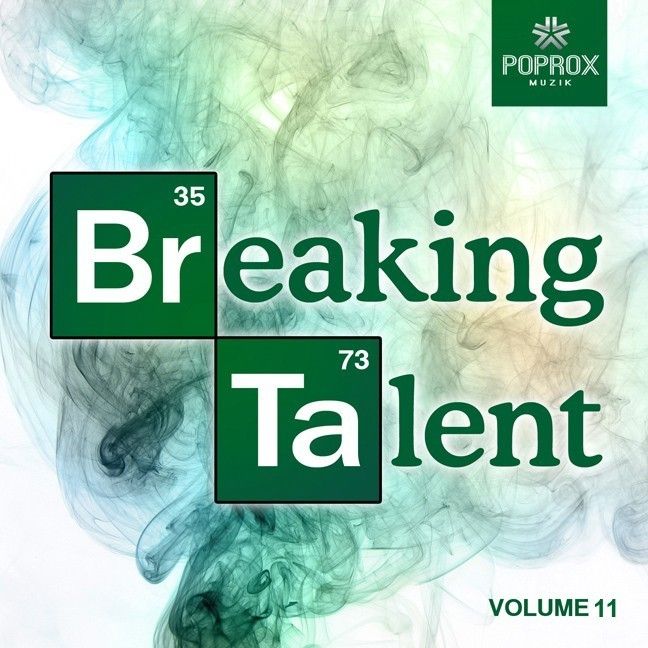 Pop Rox Muzik Presents – Breaking Talent 11
The Pop Rox Muzik family has been as busy as ever in 2014. The high-flying label has become one of the most influential breakers of new talent across the electronic music world, helping to nurture the very best up and coming producers around. Through rigorous A&R, promotion and hard work on all fronts, the imprint is now into the eleventh offering of 'Breaking Talent' a VA series that shines the spotlight on a range of their best and brightest. The label's release schedule consistently gives even the most established labels around a run for their money. As an almost permanent fixture in the Beatport sales charts, it's not just numbers, but quality that's driving the label's success.
D-Tune, Calum C, Tarcan Gul, Wavemanx and plenty more new faces make up the varied fifteen-track lineup that is 'Breaking Talent 11'. All original and all backed by Pop Rox Muzik as future stars, this is a VA series that keeps an ear on the underground to package together batches of forward thinking new producers that are in the early chapters of their stories in the EDM world.
With a focus on music for the clubs and festivals, the Pop Rox Muzik library has become a popular reference point for DJs of all levels that strive to find music that's not already on every playlist under the sun and thanks to the A&R policies of the label – it's become a stress free task finding quality new sounds from the stars of tomorrow. In a world dominated by clicks, plays, likes and numbers, it's refreshing to see there are labels out there that first and foremost care about the most important factor – the music. With multiple long term projects in action to bring the label to the very front of the dance music world – we'll be seeing a whole lot more from the label and the army of talent that comes with it. The label has been kind enough to off the full streams via their YouTube network – so be sure to take a peak into the world of Pop Rox Muzik today.
'Breaking Talent 11' will be unleashed on July 28th