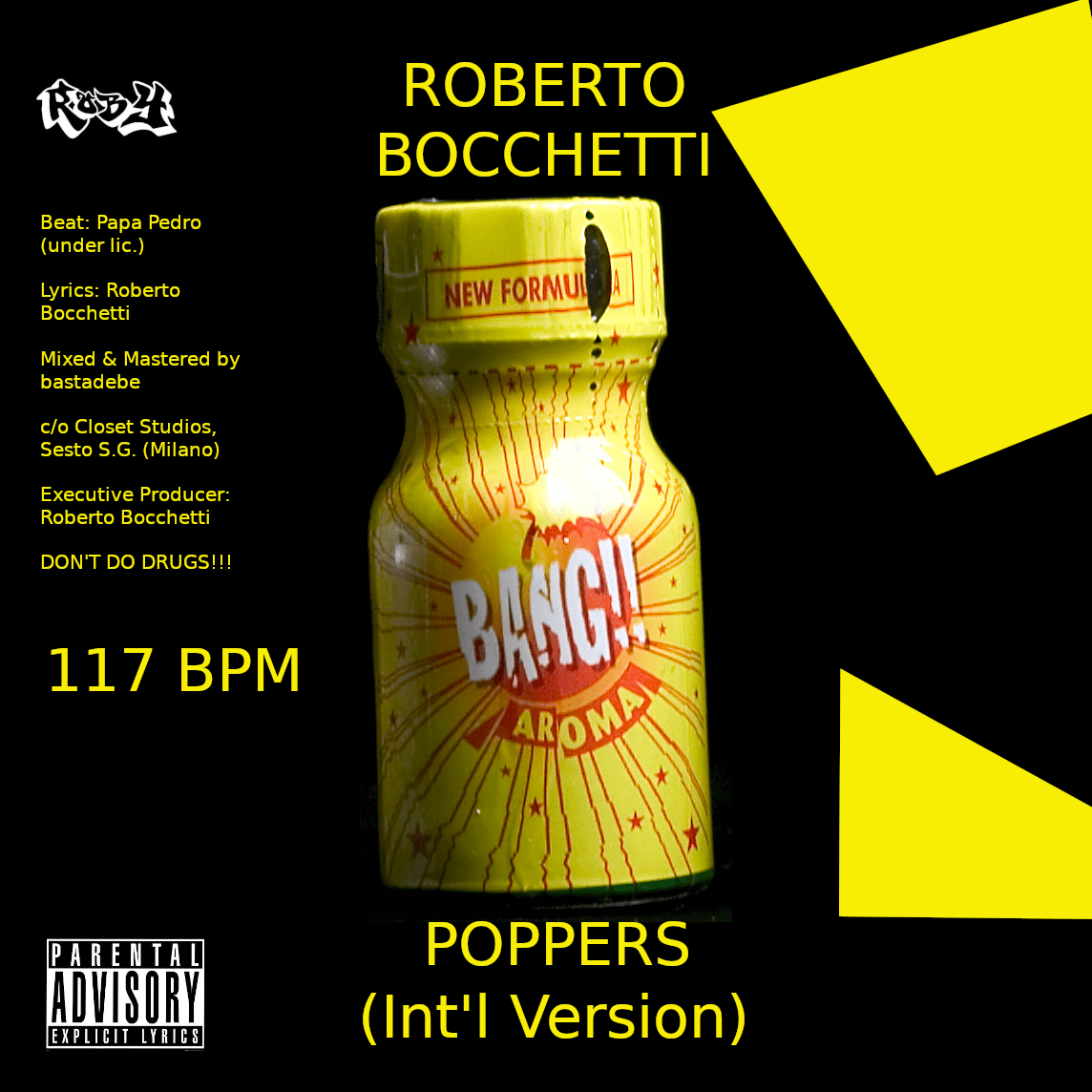 POPPERS is the new single by Italian DJ Roberto Bocchetti
POPPERS is a song I wrote when I was stuck at home because of Covid. I spent most of my time alone, like many other people in the world. Plus, discos were closed and I had nothing to do. So I came up with this dance track, autobiographical, where I remember the big festivals and some crazy rave parties I took part when I was younger, in the 90s. It is in three languages to represent the places where I have lived: Italian for Milano (where I currently reside), English for London and Spanish for Playa del Ingles (Gran Canaria).
ROBERTO BOCCHETTI
Born in 1968, Roberto Bocchetti is A DJ / Producer and Radio Presenter in Italy. POPPERS is its second single, following the unexpected success of his first single "Canzone sciocca", which was featured also on Italian Radio Globo Morning Show, as well as on other radio stations alongside Italy.
For his second release, Roberto uses English, Spanish and Italian, mixing them up with whines and whispers in order to create a sensory atmosphere. In any case, this is just a song. DON'T DO DRUGS!