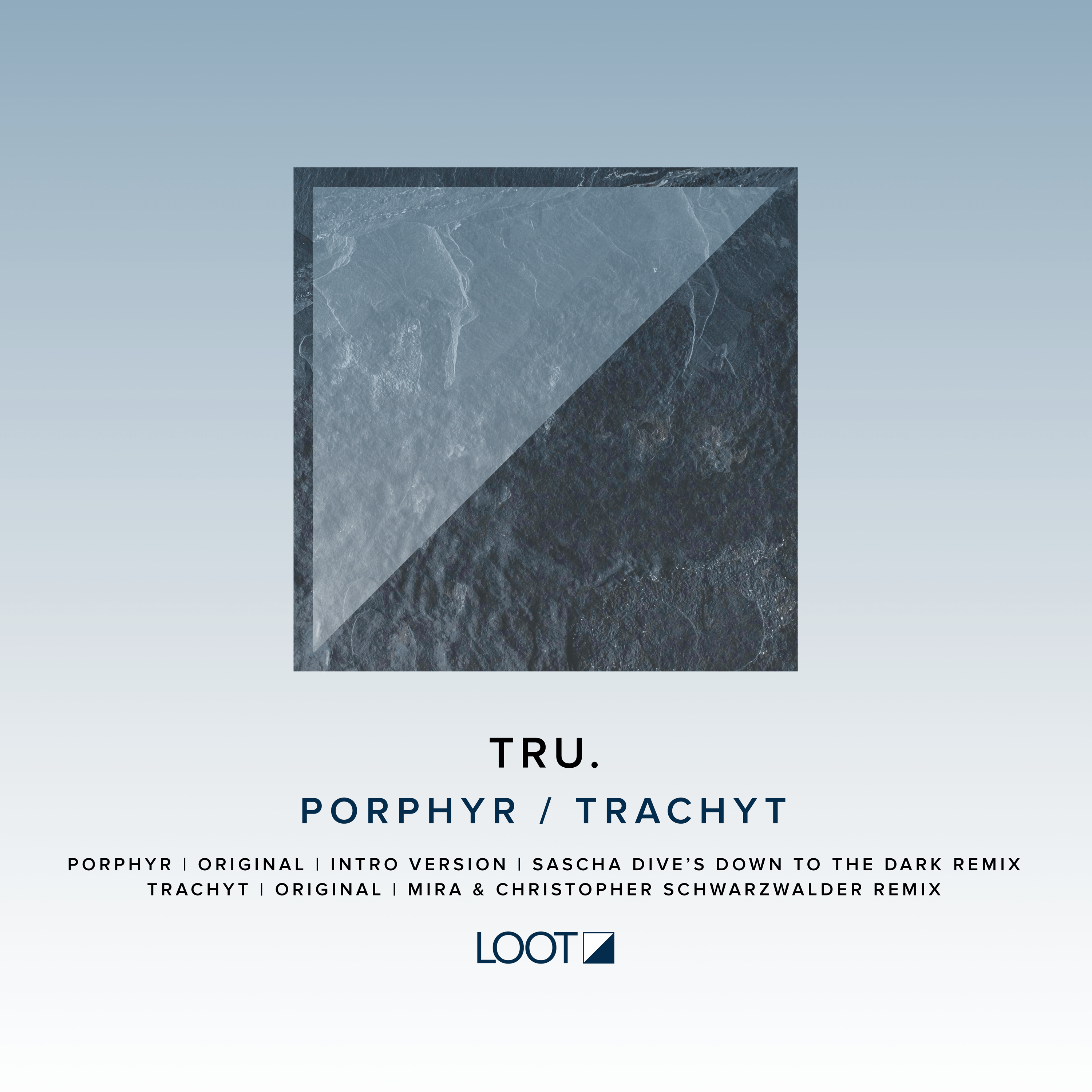 TRU. - Porphyr EP
Underground Berlin duo TRU. return to Loot Recordings with a package of deep, analog-driven techno that includes remixes by Sascha Dive and Mira & Christopher Schwarzwalder.
TRU.'s debut release on this label, 'Knick / Skalar,' received widespread support from big hitters like Laurent Garnier, Kevin Saunderson and Claude Von Stroke, so their return is a welcome one that again confirms the pair are destined for big things.
The EP kicks off with the excellent 'Porphyr', a pounding analogue track that grooves along with a massive kick and grinding synths that create tension and haunting moments. An eerie, slow burning ambient 'Intro Version' is also included and is a perfectly atmospheric track that will open or close any set with real drama.
Remixing 'Porphyr' is Frankfurt's Sascha Dive, a quality purveyor of the deep on labels like Cocoon Recordings, King Street and his own Deep Vibes. His less-is-more version is a hypnotic and deep tech house production that carries you away for seven-plus minutes of endless grooves and gentle synth melodies.
Next original 'Trachyt' is a real powerhouse that's dominated by writhing synths and the punch of an 808 with claps, menacing synths and pattering toms all building to a peak before a breakdown allows the dancefloor to catch its breath. It then kicks back with a vengeance and will take any crowd to a higher energetic peak.
Berlin's Mira & Christopher Schwarzwalder remix offers their own deep groove of perfectly programmed synths, effects and warm keys, with the result being something special for the late night moments of a Berlin club or the morning sunrise of Burning Man.
This is a another fantastic offering from TRU., surely one of the hottest pairs out there right now.
Tracklist:
1. Porphyr
2. Porphyr (Intro Version)
3. Porphyr (Sascha Dive's Down to the Dark Remix)
4. Trachyt
5. Trachyt (Mira & Christopher Schwarzwalder Remix)