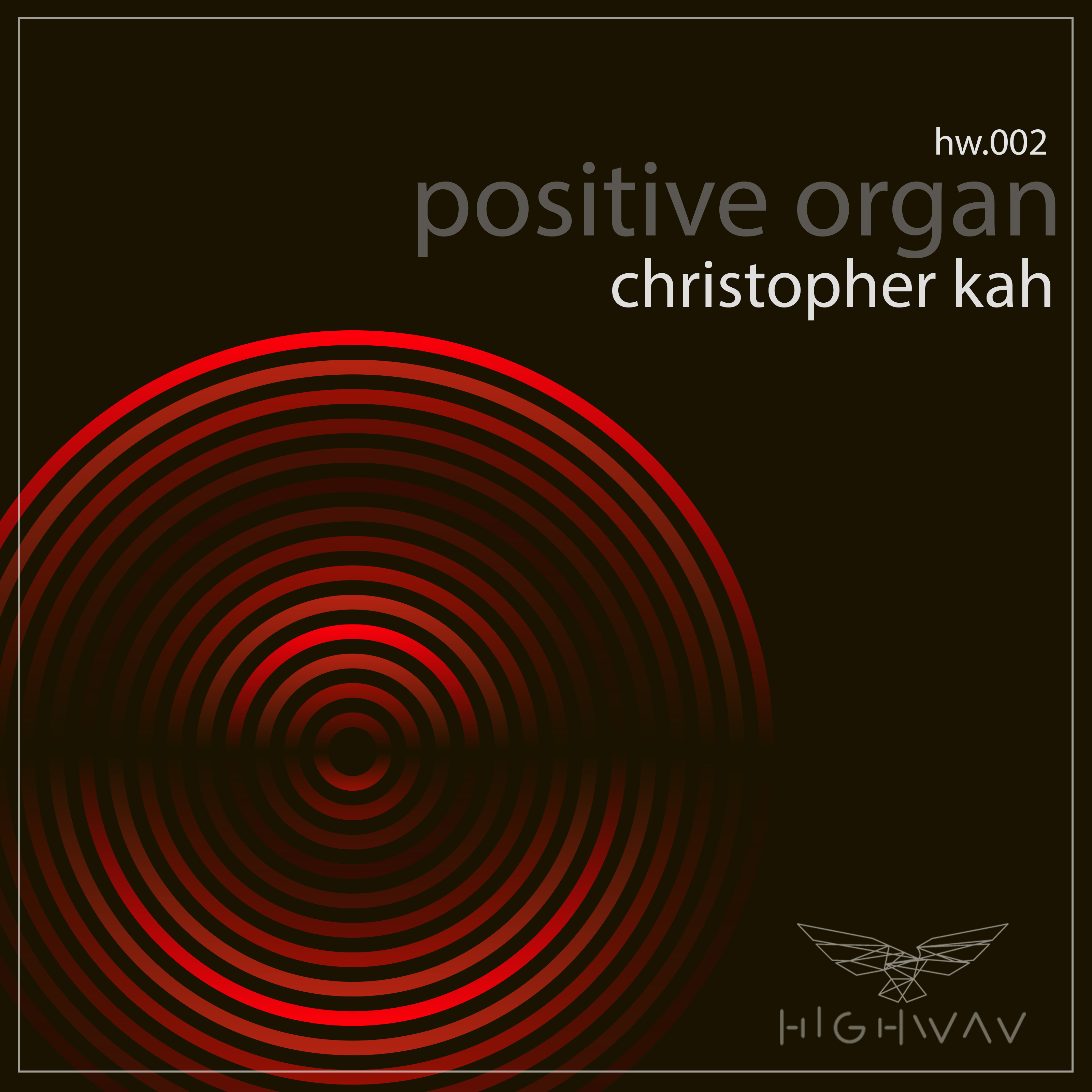 Christopher Kah - Positive Organ EP
Frenchman Christopher Kah returns to his Highwav imprint this April with a three-track EP entitled 'Positive Organ'.
From Anthony Rother's Datapunk to Terence Fixmer's Planete Rouge, Christopher Kah's Detroit inspired sounds have been making waves in the right places for some time now. Since releasing on the likes of A-Traction and Gigolo Records, Kah has been busy building his reputation as a respected techno figurehead in the global scene. 2016 saw the birth of his new imprint Highwav, which so far has acted as a solo base for Kah's ever expanding catalogue of work.
'Brainpower' is a stellar example of Kah's studio prowess, a dubbed out and brooding affair, driven by sub-low kicks and rolling hats whilst pulsating pads ebb and flow in time with subtly panning soundscapes, all dispersed by the mammoth synth lead. 'Positive Organ' continues down an eerie path built of menacing swells and pixelated chords, fuelled by an undulating bass line and teamed with bit-crushed percussion. The dark melodica of 'Desert 909' then closes out the package with dissipating noise-scapes and crafty arpeggios, all built around a signature Kah drum workout.
Christopher Kah's 'Positive Organ' EP drops on his Highwav imprint this April 3rd.
Tracklist:
Christopher Kah – Brainpower
Christopher Kah – Positive Organ
Christopher Kah – Desert 909