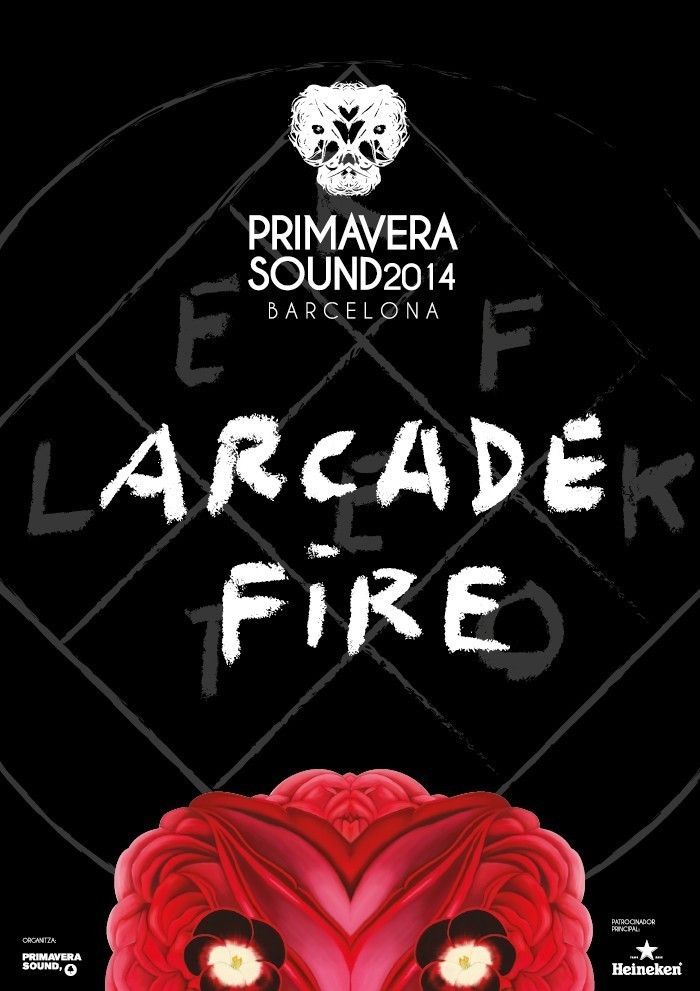 PRIMAVERA SOUND 2014 ANNOUNCE ARCADE FIRE FOR BARCELONA
Arcade Fire will be part of the line up at the Primavera Sound festival in Barcelona with a concert that will be their only performance in Spain next year. The Canadian band has become one of the most popular in the world without ever losing sight of their identity or style.
The band will present their fourth album "Reflektor", a record that has been preceded by an unusual marketing campaign including actions on the streets, cryptic messages and secret concerts under a pseudonym. This new album, produced by James Murphy from both LCD Soundsystem and the influential label DFA, marks a significant change in the sound of the band, that moves away from epic and dark sounds to embrace disco rhythms and a certain dose of new wave in a large part of their tracks.
The name Arcade Fire appeared yesterday Monday on a large format poster on Portal de l'Àngel, a main street in the centre of Barcelona without any warning from the organisation of the festival. This follows the same line that Arcade Fire have used to release the details of their latest album. Throughout the day the mystery was intense and the news spread quickly on the social networks. With the official confirmation of this band a second name joins the programme of the next edition of Primavera Sound, that will also include the American band Neutral milk Hotel.
On another note, for the second year running Heineken will be the main sponsor of the Barcelona festival, which will celebrate its fourteenth edition from the 29th to 31st May on its usual site, the Parc del Fòrum. The full festival ticket is on sale at 160€ and from 8th January the price will be 175€.