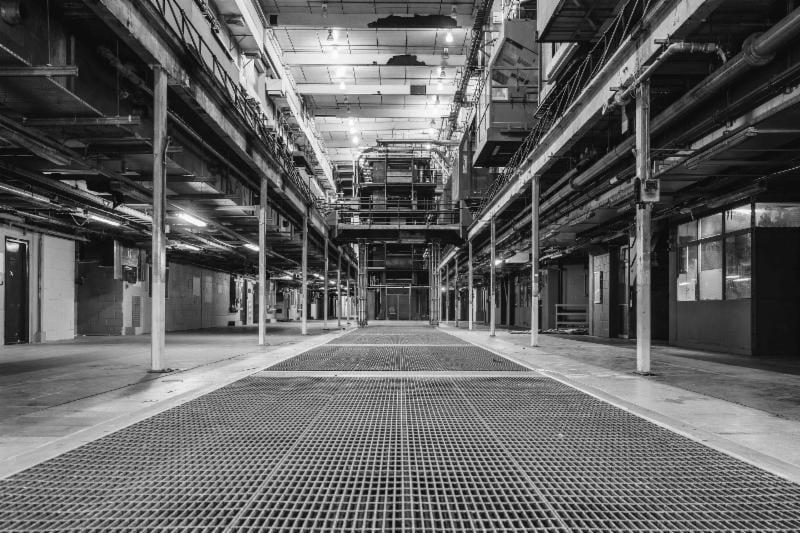 Printworks: New Cultural Destination Launches in London
Printworks London, set to be a ground-breaking new multipurpose, experimental venue in the UK, launches in Canada Water.

Located within the former printing facility for the Metro and Evening Standard newspapers, Printworks is a staggering 5,000 capacity licensed venue set within a 16-acre site in London's Docklands.

Supporting London's world renowned cultural industries, Printworks will house a vibrant spectrum of events across arts, culture, fashion, music, film, food, immersive theatre, dance and more, as well as their first in-house music events series announced on Thursday 1st December 2016.

This dramatic industrial setting comprises of six vastly diverse events spaces, arranged over multiple levels, with a labyrinth of interconnecting corridors and rooms. Benefiting from two fully sound-proofed 'Press Halls', meticulous thought has been invested into every aspect of this project to preserve the venue's incredible heritage, including many of the former printing factories original features left on display and incorporated into the story of Printworks' next chapter.

Custom-designed production tailored to each event's needs, alongside the near limitless versatility of Printworks' cavernous spaces, will offer an immersive environment where possibilities are limited by the boundaries of imagination alone.
Operated by The Vibration Group, Printworks will be working with LWE and Broadwick Live to deliver an exciting and innovative programme of cultural, ticketed events as well as providing community rehearsal rooms to ensure the space is accessible and beneficial to local collectives and creative incentives of any scale at this interim project.
Printworks is leased by British Land, who are behind the Canada Water masterplan which will see the creation of a new urban centre on the Rotherhithe peninsula. Part of a regeneration project that is rapidly transforming the Dockands into a hub for culture and industry, the newly launched venue is also well timed to benefit from Night-Tube, located just five minutes walk from the Jubilee line.

Having already been used for Secret Cinema's lauded Star Wars and 28 Days Later editions, Mulberry's Fashion Week show and a film set for Avengers Age of Ultron, Printworks' next new chapter will see some truly unique events, including plans for a mini jazz season, a classical music programme alongside makers markets, vintage fairs, food festivals and Cartel, a new car show concept to hit London next autumn.
The planning application for the temporary use of the Printworks as a culture, music and arts space is currently under consideration by Southwark Council and if approved, events would begin from January 2017.
"We are creating an experiential space alongside the landowner and developer of the Printworks site, Southwark Council and British Land, which will give cultural organisations, curators and creatives room to explore this totally unique industrial space. The Press Halls are truly magnificent" – Simeon Aldred,
Head of Creative and Strategy at The Vibration Group
"We're extremely proud and excited to be part of the team launching Printworks London, a new innovative concept that we hope will become one of the most sought after venues in London. A space that crosses so many boundaries, Printworks London will host an eclectic mix of entertainment from the best underground electronic music to immersive theatre experiences. Our dream is to add another notch to London's world class entertainment scene, and we can't wait to get started." – Gareth Cooper, CEO of Broadwick Live
"Our business model has always been about finding new and exciting spaces in the capital; in 2014 we started music events in the beautiful grade 1 listed Tobacco Dock, in 2016 we launched Junction 2 at Boston Manor Park with the main stage on an island under a motorway bridge, we didn't think the best could be still round the corner, but it was, this is the icing on the cake. We can't wait to put our LWE stamp on it!" – LWE
**Debut music event series announced on Thursday 1st December 2016*