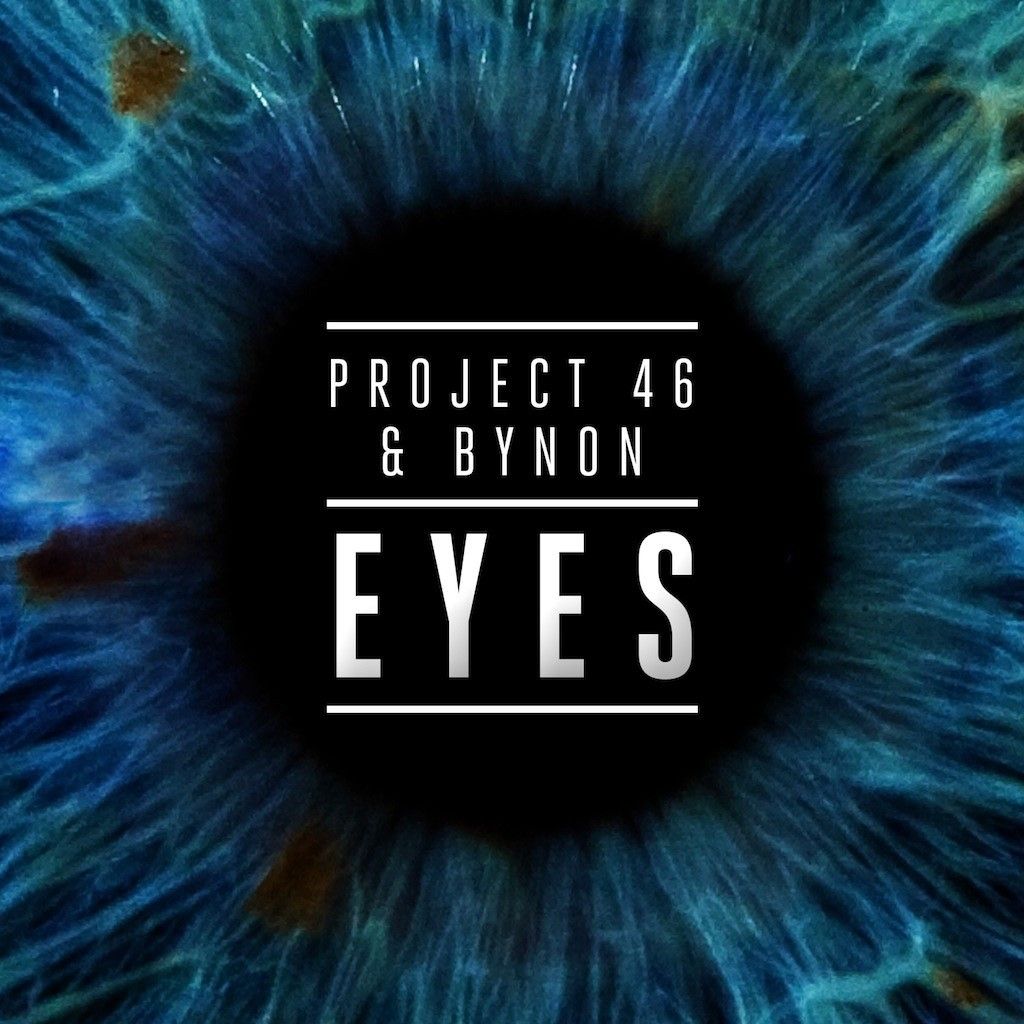 Project 46 & BYNON – Eyes
Progressive House duo Project 46 have joined forces with fellow Canadian BYNON for a massive collaboration named 'Eyes', out through Ultra Records on 14th July.
'Eyes' immediately encapsulates Project 46's trademark sound with a delicate piano intro and empowering synth work. An emotive female vocal elevates the track before weaving its way into a killer big room climax that will undoubtedly echo through dancefloors once dropped. By carefully uniting Project 46's inspiring production with BYNON's energetic musical style, 'Eyes' propels itself into a truly mesmerising club track. Already garnering high profile support, 'Eyes' recently featured in renowned Brit producer Gareth Emery's latest podcast series as well as Max Vengeli's Code Radio Episode, number 043.
With a succession of refreshing releases and charismatic remixes, it's no surprise that Project 46 are making an undeniable impact on the Progressive House scene. Since featuring in DJ Mag's Top 100 DJ's for the second year running in 2013, Ryan and Thomas aka Project 46 continue to hone their skills and deliver top-quality productions. 2014 has already seen notable collaborations with dance music legends Kaskade and subsequently Laidback Luke, with both releases quickly becoming certified club bangers. They've also undergone a 50 plus date tour this year and with the release coming through on the legendary Ultra Records, the pair show no sign of slowing down.
Widely regarded for his eccentric personality and groundbreaking production, BYNON continues to break through the paradigms of dance music after a series of prolific club residencies and an infectious party attitude took his sound and image to the next level. Since surpassing 50,000 Facebook fans earlier this year, Richard Beynon aka BYNON treated his loyal following to an energy-charged 16-track bootleg pack and continues to delight with recent highlights including a remix of Caribou's 'Can't Do Without You'. With a plethora of new releases set to take place in the near future, it is undeniable that BYNON is changing the way we personify dance music as a whole in his dramatic rise in stature.