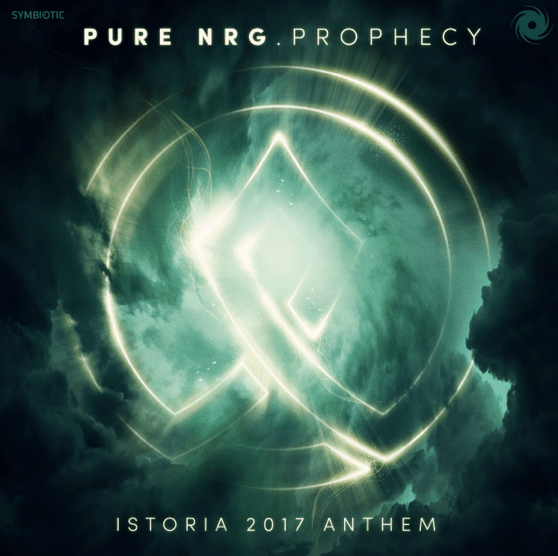 Pure NRG - Prophecy [Istoria 2017 Anthem]
Of late, Rich Solarstone & Giuseppe Ottaviani have been having knocking down those debut 'firsts' like ninepins. When they've not been title-checking Hollywood a-listers (ala 'Scarlett'), they've been receiving sanction to cover the work of OSCAR winning composers ('Secret Of The Sahara'). Their first official remix – Marmion's immortal Schöneberg – found (says DJMag) "the perfect balance between the classic and new" and now – with only their fifth release, the Pure NRG boys deliver on their first event anthem.
Said event is Istoria – Australia's latest arena-sized trance blazer, which is poised to take Sydney & Melbourne by storm in March. Premiered at the end of Jan by Armin, as an artist cloaked ID-er on ASOT800, forum supposition aplenty swirled around the identity of its producer/s. Given the extreme energy levels 'Prophecy's kicking out though, the speculators weren't short of clues!
Through its marching drums, bold tempo and staccato percussion lines, it immediately declares its floor intent. Knuckling down with tense sub-riffs and crowd-rousing whoops, the track latterly expands with long, fluid melodic riffs, answered by shorter techier ones. Take it from us, what this track doesn't have, your clubbing feet don't need – experience 'Prophecy' here today: https://blackhole.choons.at/prophecy
Tracklist
01: 'Prophecy' (Original Mix)
www.purenrglive.com
www.solarstone.co.uk
www.giuseppeottaviani.com
www.facebook.com/purenrglive
www.twitter.com/purenrglive
www.instagram.com/purenrglive
www.blackholerecordings.com
www.facebook.com/blackholerecordings
www.twitter.com/BlackHoleRec
www.soundcloud.com/blackholerecordings