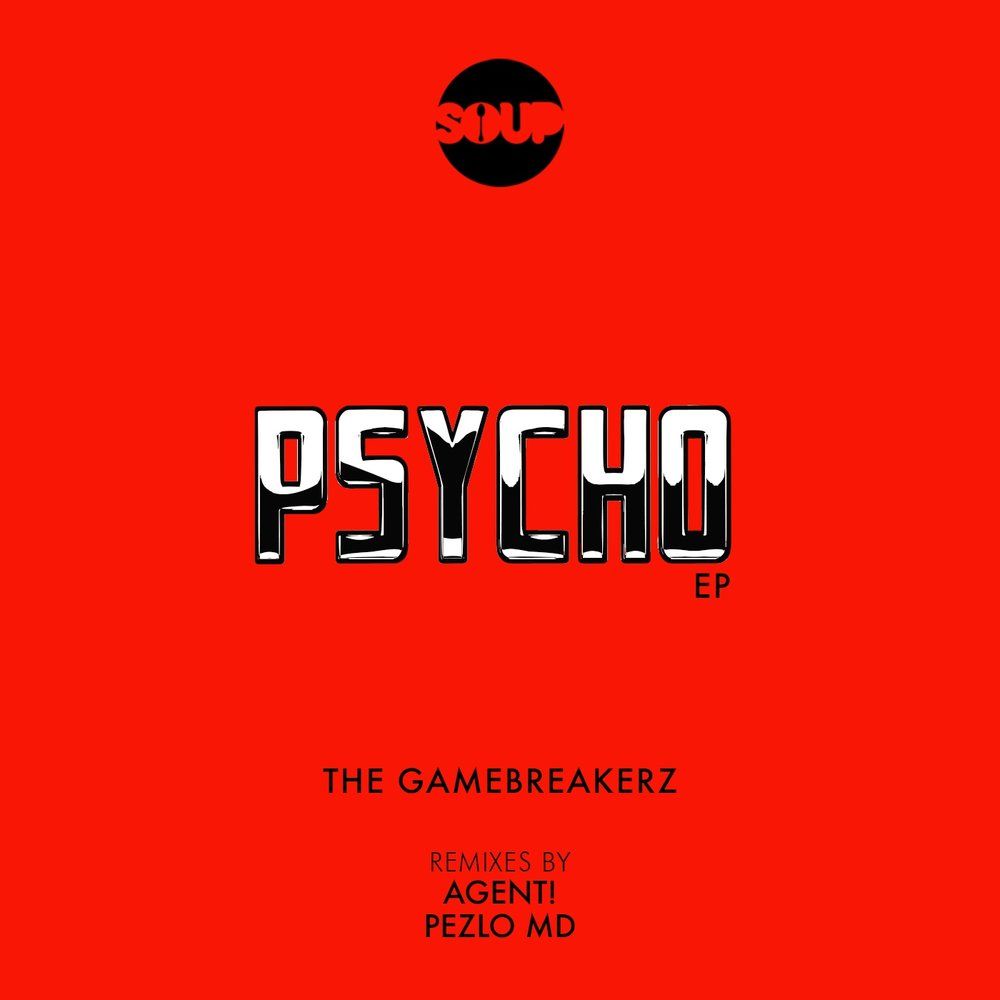 The Gamebreakerz - Psycho EP
The GameBreakerz follow up sterling releases on King Street and Mr. Nice Guy with 'Pyscho EP' on SOUP NYC, complete with exemplary remixes from Agent! and Pezlo MD.
Title track 'Psycho' snaps along on a twisted 4/4 groove, with sizzling synth flourishes, spoken-word vocals and bubbling bass creating a heady, frantic atmosphere. 'Speculate' is similarly packed to the rafters with highly creative musical motifs, with a spectral lead synth giving it an especially eerie, otherworldly feel.
Remixes come from Hamburg's Agent! and Pezlo MD. The former transforms 'Psycho' into a rolling, sleazy, dirty house cut, while Pezlo MD's delicate treatment ofthe original elements of 'Speculate' is a joy to behold, with lush pads and ethereal washes of synth combining to create a thing of real fragile beauty, before a gritty acid line flips the vibe completely with real bite and menace.