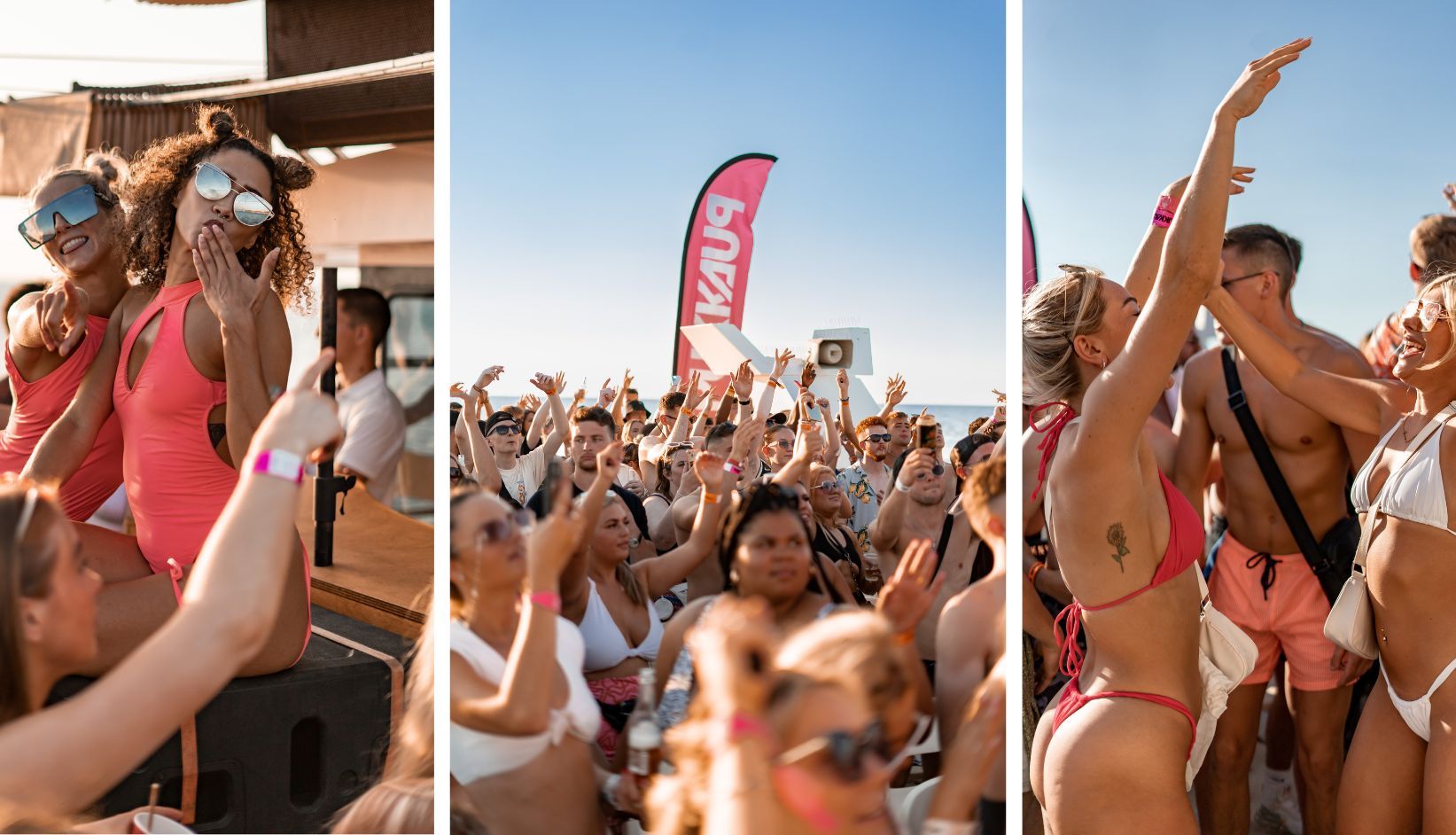 Pukka Up Celebrates 20 Years With Huge Party At Eden
The Pukka Up crew comes ashore on Wednesday 23rd August at Eden Ibiza for a huge club night. This event celebrates 20 years of Pukka Up as Ibiza's original and longest-running boat party brand, and the brand behind spectacular club nights all over the world. Pukka Up faves Lovely Laura and Ben Santiago line up, with respected Ibiza outfit Melon Bomb's Scott Gray also taking to the decks. The original Pukka Up resident DJs, Ridney, Mark Robinson, and Dermot C B2B Scott Giles make an emotional return, alongside the current top Pukka Up resident DJs. Eden will be transformed into an immersive, fantasy wonderland with stunning decor – the towering stage, which takes the form of a 15ft tall futuristic human is unlike anything seen on the island – all soaked in a euphoric soundtrack of house spanning the last 20 years. This will be a party worthy of this incredible 20-year milestone. The celebrations start the day before with a 20th-anniversary boat party on Tuesday 22nd August. For just €89 guests can board the blissed-out boat party and get entry to O Beach Ibiza and the massive 20 Years of Pukka Up event at Eden. Info and tickets at
www.pukkaup.com
As the sun sets on 20 years and Pukka Up sails into the future, those revellers lucky enough to be on the iconic boats on Tuesday 22nd August will become part of history as they mark two decades of Pukka Up with a three-hour sunset cruise featuring the biggest tunes, up-for-it crowds, and magical hands-in-the-air moments, partying with the Pukka Up family. There's no better way to kick things off and get ready for the celebrations to follow at Eden.
Since Pukka Up first pushed the boat out 20 years ago, this ever-popular brand has hit some serious heights, running 1,600 events in Ibiza alone for over 800,000 guests. Pukka Up has become an integral part of the Ibiza experience for generations of clubbers providing the soundtrack and backdrop to the best memories of the White Isle. Over 20 years, the Pukka Up DJs have dropped nearly 4,000 DJ sets at sea, while Pukka Up has grown to throw infamous parties around the world, including the UK, Australia, Brazil, South Africa, India, Thailand, Germany, Greece, USA, and many more, reaching well over a million party people.
Any clubbers in Ibiza or on their way over should take advantage of this very special week of celebrations and join Pukka Up for the ultimate Balearic boat party and the official 20th-anniversary party at Eden, one of Ibiza's most renowned clubs. It's time to kick off the next chapter in the incredible Pukka Up story with an anniversary blowout they'll be talking about for the next 20 years!