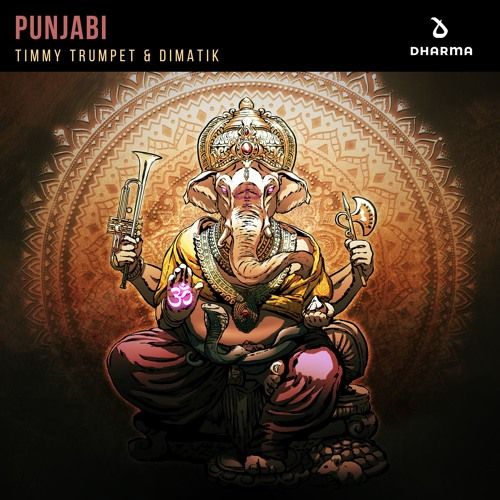 Timmy Trumpet & Dimatik - Punjabi
2017 has been a game changer in more ways than one for multi genre and live instrumentalist, Timmy Trumpet. Having originally trained as a trumpet player, this new release couldn't be further from his classical roots. The Punjabi single is a special collaboration with fresh faced producer Dimatik, who brings his own spice of Indian influence to this dancefloor track.
This summer Timmy Trumpet has taken to international stages including Balaton, Electric Love, Parookaville, Airbeat One, Dance Valley and Creamfields and a main stage debut at Belgium's Tomorrowland. Only then to completely sell out an Asia tour… casual. With previous release Freaks clocking over 100 million plays on Spotify, Timmy Trumpet is sure to make this daring new release into yet another hit.
Alongside Timmy Trumpets 20 years musical experience, Dimatik meets our expectations with equal vigour. One of his original works, Chamunda, hit #1 on the Beatport Psy Trance charts, while his collaboration with Giratina was smashed at some of the world's largest events like Tomorrowland & Ultra music festival.
Punjabi is a solid record that grabs your attention in a frantic and powerful way that only traditional Punjabi music has previously. By embracing the Indo-European vocal snippets and valiant cutting bassline combination, the tune is ready to bring absolute hysteria. Representing a rare blend of sounds in the dance music industry, Punjabi showcases why these risk takers have successfully covered new ground.
Punjabi is OUT NOW via Spinnin'.
BUY & STREAM: